Hungary was considered the most corrupt country in the European Union. It has been reported Bloomberg Referring to the report of the international non-governmental organization Transparency International.
According to the agency, Hungary fell four places to 77th place in the global corruption rankings of 180 countries. It was noted that the country fell five places behind Bulgaria, reaching the same level as Burkina Faso. According to the rating, the lower the line occupied by the country, the more serious the situation with corruption.
According to Bloomberg, the Hungarian government, which created an independent body to fight bribery in the country in 2022, officially rejected the Transparency International report on the grounds that it was "politically biased".
At the end of December, Reuters reported that the European Commission (EC) blocked 22 billion Euros has been allocated for the financing of programs in Hungary. It was announced that the EC plans to withhold funding until the Hungarian government fulfills a set of necessary conditions. We're talking about high-level corruption, the independence of the judiciary, and issues with the rights of the LGBT community.

Source: Gazeta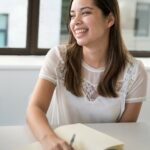 Emma Matthew is a political analyst for "Social Bites". With a keen understanding of the inner workings of government and a passion for politics, she provides insightful and informative coverage of the latest political developments.