In the wake of Russia's unprovoked aggression against Ukraine, NATO member states should switch to a "war economy" in peacetime, Dutch Admiral Rob Bauer, chairman of NATO's Military Committee, told the Portuguese broadcaster on Sunday. RTP, Ukrinform reported.
We need to increase the production of the defense industry and this is already being discussed at national level. This may mean that certain raw materials, certain production capacities that the defense industry needs, are given priority. These priorities need to be discussed
Bauer said.
For the past 25 years, the global economy has functioned "on and off," but the significant material and technical losses associated with the war have shown how weak this approach is, the admiral said.
High demand
Both sides use a lot of ammunition, main battle tanks and aircraft. Both sides have to buy a lot of resources and ammunition to keep fighting. The problem for both sides is that the Western and Russian defense industries need to increase production
Bauer argued.
We must ensure that the Russians do not win the war in Ukraine. If they win, we have a much bigger financial and defensive problem: the Russians will be at our borders
warned the chairman of the NATO Military Committee.
gah/PAP
Source: wPolityce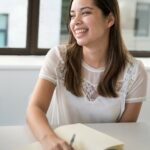 Emma Matthew is a political analyst for "Social Bites". With a keen understanding of the inner workings of government and a passion for politics, she provides insightful and informative coverage of the latest political developments.