"His Christmas Eve speech was more gloomy than optimistic. <...> Columnist Scott McDonald of the American magazine Newsweek said that the food was not that hot and that there may be one or two empty seats at the table this year.
According to the observer, the head of state described the loss of love, hope and even "his own".
"He began his speech with a 'bitter taste' and a bit of desperation, often on a night of good news, fun and joy," McDonald said.
The author noted that Zelensky described the invading Russia as "evil and darkness" and promised that Ukraine would use the "wisdom of God" to defeat him.
The speech of the president of Ukraine was broadcast on the Telegram channel. He began his congratulations by saying, "This year, all holidays have a bitter taste in the mouth".
"And we can feel the usual spirit of Christmas in a different way. Dinner at the family table may not be very tasty and hot. There may be empty chairs next to it," he said.
"Christmas bells may not sound that loud and inspiring because of the air raid siren or – worse – gunshots and explosions."
The politician believes that "all this together can pose a great threat." "It's a loss of faith. In higher powers and their power, in goodness and justice in the world. Loss of hope. loss of love. Losing yourself," Zelensky believes.
At the same time, he wondered: "Isn't that what the evil and darkness that has risen against us really wants? We've been fighting them for 300 days and eight years. And we're going to let them have what they want?"
Volodymyr Zelenskyy said that "in this war" Ukrainians have "strong weapons" – "hammer and sword of our soul and consciousness", as well as "wisdom of God", "courage, valor and virtue".
He believes that Ukraine's "path" "illuminates the truth" or "fight for freedom". "Faith and patience light the way for us. Patience and faith. These are twin forces. The Ukrainian president added that, as the saying goes, "he who controls himself is better than he who conquers the city."
According to him, to endure is not to accept the conditions, but to believe in one's own strength. "Evil has no weapon more powerful than the armor given to us by God. <...> We resisted at the beginning of the war, we endured attacks, threats, nuclear blackmail, terrorism, missile attacks. We will get through this winter," he promised.
He believes that Ukrainians will sing hymns "faster than ever before – louder than the sound of a generator." "Even if communication and the Internet fail, we will hear the voices and greetings of relatives in our soul. And even in the pitch dark we will find ourselves holding each other tightly," represents the President of Ukraine.
According to President Zelensky, if the weather turns cold, Ukrainians "cuddle for a long time to warm each other."
Zelensky added that the people of his country will have the same desire, joy and truth for all. "The fact that no kamikaze drone can extinguish a Christmas star. We will see its glow underground, even in a bomb shelter. We will fill our hearts with warmth and light. No "Dagger" can harm them, the war will "continue" and that the Ukrainian people "never lack courage and invincibility." He will not live," he added.
"Wherever we are, we will be together today. Let's look at the evening sky together. And we will remember the morning of February 24 together. Let's remember how many passed. Let's remember Azovstal, Irpin, Bucha, Kramatorsk, Zmeiny, Chernobaevka, Izyum, Kherson.
In conclusion, the President of Ukraine noted: "We will celebrate our holidays! As usual. We will smile and be happy. As usual. There is only one difference: we will not wait for the miracle, because we will create it ourselves."
In his keynote speech on December 25, Zelensky once again wished the citizens celebrating Christmas according to the Gregorian calendar a Merry Christmas. Reminding that there are only a few days left until the end of the year, the President also reminded that Ukrainians "must be aware that our enemy will try to make this time dark and difficult for us".
"Search again and remember where the nearest Invincibility point is. If necessary, tell your parents how to find the Invincibility point," Zelensky said. At these points, residents of Ukraine can heat and charge their devices.
Since February 24, special operations of the Russian Armed Forces have been carried out in Ukraine. Russia has been hitting the infrastructure facilities of the Ukrainian energy industry in response to the terrorist attack on the Crimean bridge since mid-October. This caused power outages in the country.
According to a Newsweek columnist, Ukrainian President Volodymyr Zelensky's Christmas greeting is more gloomy than optimistic. He noted the politician's remarks about "not very hot food" and "empty chairs at the table." The journalist also believes that Zelensky began his speech with "a little desperation".

Source: Gazeta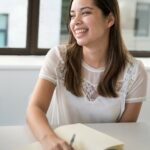 Emma Matthew is a political analyst for "Social Bites". With a keen understanding of the inner workings of government and a passion for politics, she provides insightful and informative coverage of the latest political developments.