Russian Deputy Foreign Minister Sergei Ryabkov said on the sidelines of the AM Gorchakov Public Diplomacy Support Fund that the Russian Federation and the USA do not have a dialogue on Ukraine and are not aware of the existence of a "conflict resolution" channel between the parties. On the Ukrainian issue. It has been reported TASS.
"I don't know, I don't know at all, any conflict resolution channel about what's going on in Ukraine," he said.
According to Ryabkov, the Russian Federation and the United States only periodically exchange signals about how Moscow and Washington perceive each other's actions. There is no dialogue between the parties on Ukraine, as the positions are radically different.
Earlier, US Secretary of State Anthony Blinken at a press conference with Romanian Foreign Minister Bogdan Aurescu on the eve of the NATO Foreign Ministers meeting in Bucharest. declarationThe military and financial assistance provided and provided to Ukraine by the United States and its allies helped turn the tide on the battlefield in favor of the Ukrainian military.

Source: Gazeta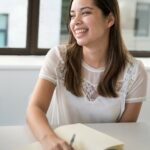 Emma Matthew is a political analyst for "Social Bites". With a keen understanding of the inner workings of government and a passion for politics, she provides insightful and informative coverage of the latest political developments.