The State Duma figured out how to react to cases of mass dismissals of teachers in schools. A surprisingly logical solution was found: Headteachers should only be appointed with the support of 75 percent of the staff and should first undergo a two-month probationary period.
Today, in a Russian school, the principal is a king, a god, a tyrant, almost the direct ruler of the teachers' lives. Schools have gotten to this point for a variety of reasons. First of all, the system is responsible for teachers, salaries and school grades becoming more dependent on the principal. The culprit is the new principle, where the school principal often comes from other institutions and sits in the chair as a governor with enormous powers.
Twenty teachers at the same time in St. Stories such as his leaving school in St. Petersburg or Yekaterinburg have been happening for a long time, but for some reason we did not pay attention to them before. However, complaints have continued for many years. I think everyone who has at least one relative at school has heard of the school principal's bullying, unbearable workloads, and financial fraud. Complaint topics are very diverse. The principal somewhere deprived teachers of bonuses and additional payments and then put them in his pocket. There were even cases in the news when the principal or head teacher forced teachers to release profits from extracurricular activities – his role in the school is too great and his will is unquestionable.
A different kind of tyrannical director; Someone who chases hours and workloads. First of all, it provides income to beloved teachers. There are always people in the team who are ready to work hard for extra money. In school, this can be done with everyone hooked up to the car, everyone is given eight lessons, knitting clubs, practice songs, macrame weaving… There are schools where children have certain lesson hours every day, open lessons, GTO training. , the fun begins… On Saturdays they go to a semi-mandatory class to sew soft toys, go to events once or twice a month, and go to the campsite once every three months. At the same time, veterans, firefighters, book publishers, animal rights activists, playground wardens also come and speak at the school… Everything is done in the extracurricular activities category. The atmosphere is heavy, everyone is walking around exhausted.
The director is also a possible instigator of gossip, fights, and hysteria, as school groups consist mostly of women. If a woman is appointed ruler, she immediately gathers loyal gossip around her; They are given carte blanche to persecute the disloyal or the weak, those they can blame for "off hours" and paperwork. I haven't heard of bullying towards children in modern city schools for a long time.
Bullying is common within a team. There are schools that turn into aquariums with piranhas, this is facilitated by the unlimited power of the principal and the complete lack of dependence of his position on the staff. Additionally, the current school principal has tremendous social capital. His salary can be ten times that of a teacher, at least that's why he's effective. Also, if he comes from the "region" line, he has intercessors there. The director is strong.
There are male directors. In modern conditions this often means a cycle of young teachers. They arrive, are met with increasing attention from the manager and other male staff, and they are nervous; Meanwhile, female employees, deprived of this attention, form gangs against new hires. This can take years because the principal's position depends on the opinion of the education committee, and they look at how much extracurricular and classroom work he can do for teachers and how he can force parents to pay teachers. Children in such a school spend eight hours a day in classes, not in clubs. All good families hire teachers, so the school's USE scores are high, teachers' salaries are high – they live on the job. The headmaster is in a good position on the committee, but in reality he is a bully and keeps things stagnant, mind you, tormenting both children and staff.
The current model, in which principals are appointed from scratch and cannot leave the school walls, has another consequence: The teacher's career reaches a dead end.
There are careerists everywhere. Professional arrogance and thirst for money are normal. Many people with organizational or innovative abilities want to be truly successful. What was it like before, in Soviet times?
There was a bottom-up personnel movement in schools, colleges and institutes, as in the army. A general from someone else's army, at best from another unit, will not be appointed to our army, and there will be room for upward movement. Previously, the teacher studied well and became the head teacher, later he was able to apply for the position of principal. Those who were active or just arrogant could be recruited into the education committee: first the district, then the city and region. Activists can also toe the party line.
Nowadays, people are appointed to the top steps of the career ladder. All! A young, active teacher comes to school and realizes that his ceiling is the head teacher, and then movement in this direction suddenly stops, because head teachers have nowhere to go: they either leave the profession or retire.
Nowadays, career advancement as a teacher is possible only through horizontal growth: participation in competitions such as "Teacher of the Year", innovative seminars or "First Move". All this is interesting, exciting, colleagues appreciate it, but such a career does not mean a significant jump in income and social status.
Winning competitions does not make teachers money or fame. The only thing they can count on after that is God's reputation as a teacher and the expansion of their tutoring client base. The teacher will not participate in the committee; They will now be appointed from among the officials themselves. And the result is this: brave natures left school and secondary vocational education.
The situation is the same in universities. And in medicine. Universities are better, the university is a more open structure than a hospital and a school. But among teachers, university professors and doctors, the problem of the arrival of a new deputy director with a huge salary is quite relevant. Imagine working in a team where no one has career prospects, is led by a staff-appointed stranger with huge salaries and unlimited powers. Of course this needs to change.
Norma, I would like to add that 75% of the staff support the candidacy of a director and that these people should be teaching staff, not cooks and caretakers, whose loyalty is easy to get by simply letting them steal it. teachers and write three thousand quarterly. Second condition: Candidates from among school employees should be given priority for the principal position, and if there is no candidate from within the school, candidates from outside can be presented to the team. As long as they don't send governors to teachers, not to feeders.
The author expresses his personal opinion, which may not coincide with the position of the editors.

Source: Gazeta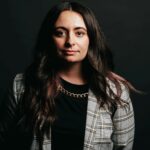 Dolores Johnson is a voice of reason at "Social Bites". As an opinion writer, she provides her readers with insightful commentary on the most pressing issues of the day. With her well-informed perspectives and clear writing style, Dolores helps readers navigate the complex world of news and politics, providing a balanced and thoughtful view on the most important topics of the moment.