There is a race between the Chinese and the Americans to see who gets the moon water first. And not only because of the water itself, but also because hydrogen and oxygen can be extracted from the precious liquid, the first for making fuel, the second for breathing. Therefore, the satellite reminds us of one of those stew bones, from which we are still trying to get some substance when we take into account the rest. In short, we ate the Earth and now we smash the leftovers with our forks to find something to put in our mouths. The moon is part of that "something". I hope you have luck. So far, they've discovered ice crystals in some of its cracks. The question is to dig deeper to find out if there are holes under it.
If so, our satellite could be the first station to colonize Mars, about eight months away (the Moon takes four days). There is a problem: once the red planet is reached, there is no choice but to stay on it for a few years until it aligns with Earth again to try to get back. Surviving two years on Mars might not be easy, but it's another of those baked bones where the marrow remains are still visible. All these expensive projects, they tell us, are run for scientific interests, and I'm not saying no, but the main goal is to satisfy hunger, even knowledge hunger. The history of humanity is now the history of blatant hunger. We did everything for food. We devote digestive hours to culture.
Thanks to hours of digestion, we have pictures of Altamira and the Divine Comedy, and Petrarch's sonnets, plus whatever else you might want to add. Life would be amazing if we spent 24 hours a day digesting it. But you have to eat to digest it. For now, we've decided to have the Moon for breakfast and Mars for lunch. It includes Chinese and Americans. I hope they don't have to eat each other before putting these two stars in the pot. Anyway.
Source: Informacion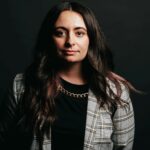 Dolores Johnson is a voice of reason at "Social Bites". As an opinion writer, she provides her readers with insightful commentary on the most pressing issues of the day. With her well-informed perspectives and clear writing style, Dolores helps readers navigate the complex world of news and politics, providing a balanced and thoughtful view on the most important topics of the moment.