The more is known about Sánchez, the greater the horror of his crimes, which should cause the Supreme Court to terminate his candidacy. How dare the head of the socialist government, who said to the most corrupt people in the country, "be strong, we are doing our best", thus defaming the Moncloa palace, where he befriended the criminal? And if it seems unfair to you to tax a person's weakness, I think you won't hesitate to join this prime minister of the PSOE, who has plunged us into one of the dirtiest battles of modernity, the liberation war, more than half of which to the death of Mesopotamia. a million dead. All this to flatter the president of the United States, who treated him like a servant in exchange for letting him put his feet on the table. Sanchismo should have been extinguished the same day.
Wasn't Sánchez announcing that his daughter, faced with untouched superiors before her, would marry in Escorial to unleash her imperial instincts? It seems unbelievable that a socialist president should lead a government that carries out state terrorism and insist on continuing to run the country against this background. Nor can we forget that the disastrous policy of the Sanchista pacts led to a full-fledged military coup in Congress with a bullfighting parade, which we dare to describe as almost necessary given the feudal home savers meeting and the current president's misdeeds.
And we don't forget ETA when we think about its president, La Moncloa, who made fun of the relatives of the 191 people who died in the biggest attack in Europe and concealed the Islamic royal authorship to tailor the massacre to his electoral interests. Do you dare describe a bigger scoundrel? It is the president who sensibly mobilizes good citizens as an entity marked by vices, making him relatively Spain's worst inhabitant since Viriato. And he plans to stay in office. Anyway, I don't go ahead because I know myself and it turns me on, this guy brings out the worst in me. And in most of the country.
Source: Informacion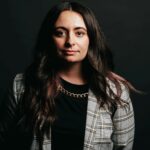 Dolores Johnson is a voice of reason at "Social Bites". As an opinion writer, she provides her readers with insightful commentary on the most pressing issues of the day. With her well-informed perspectives and clear writing style, Dolores helps readers navigate the complex world of news and politics, providing a balanced and thoughtful view on the most important topics of the moment.