The grace and education of people is perceived in different conditions. Paying at the supermarket, in a traffic jam on the highway, at a business meeting or at an election debate. Elegance and education are not inherent in a political party, an ideology, an organization or a multinational corporation. They do not depend on economic capacity or social class. They are individual qualities. While it is true that certain areas and areas more or less promote certain values, there are people and slums everywhere who are treated perfectly. Educated people make life more enjoyable, raise the tone and quality of conversation, and improve coexistence. They may have a different opinion or disagree to some extent, but they have the capacity to speak, compare, understand and, above all, do not discredit or humiliate.
There are times when people reveal their deepest selves. During a divorce, for example, when you need to agree on economic matters. One wonders how the way they manage money says so much about the thinness of individuals. There are always those who pay for the beer and there are always those who go to the bathroom when the bill comes to the table. I know more than one family that ends up like dawn when they have to make inheritance deals. Where before there was a more or less harmonious Sunday lunch, there is now reproaches and destructive criticism. A shame.
I remember the contents of an obituary that went viral. Under the name of the man who went to the afterlife, someone was writing a series of accusations about how badly everything was done and, according to him, bad people who no longer swarm around here. It may all have been a lie, and it was a montage worthy of El Mundo Today, but the gist of the matter was troubling. Because of its injustice and the obvious inequality of circumstances in self-defense. In periods of mourning and loss, people also reveal their way of being.
Sports is another area where people's qualities are revealed. You don't need to go to a Barça v Madrid game to spot the bullies, just go to your league and listen to some of their comments. On the contrary, I like that the winners respect the losers, I thank them for participating and trying their best. Despite my age, I would like to live at the end of a permanent Disney movie.
Making wood from a fallen tree is a rude act. The loser's final hit is the one that remains and says a lot about the mood of the person who messed it up. For this reason, I was surprised to read the reaction of the Mallorca Hotels Federation to the defeat of Francina Armengol's team, especially considering that the visitor records were broken last season, presented as the history of this season, and the visitor records were broken until the end of 2015. He was photographed together several times during the legislature, and in recent years there has also been a fluid dialogue between social actors. Hoteliers always win. The exemplary thing would be to do it gracefully.
Source: Informacion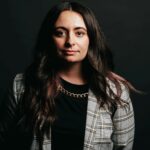 Dolores Johnson is a voice of reason at "Social Bites". As an opinion writer, she provides her readers with insightful commentary on the most pressing issues of the day. With her well-informed perspectives and clear writing style, Dolores helps readers navigate the complex world of news and politics, providing a balanced and thoughtful view on the most important topics of the moment.