The less money, the more you think – a classic. The harder this money is given, the more often you dream of winning the lottery or some kind of accidental inheritance. But to imagine such a thing is, of course, absurd. Somehow disrespectful. And the brain helpfully rationalizes these ridiculous thoughts into a passive desire for income. Passive income is an obsession of our lay people over the past three decades. And with every crisis comes an escalation. Everywhere you look: everyone thinks about how to get up so that something falls on the map. And so that the source of prosperity will never dry up again.
On social networks, everyone is sharing their life hacks, telling where to invest the last thousand dollars saved in a month for unsmoked coffee. Oh, what incredible horizons open before a man with an iron financial discipline who has snatched some money from his daily expenses! After all, you can buy shares, replenish your deposit, fit it on the landing page! Some kind of mouse thing? You don't understand anything. "A journey of a thousand miles begins with the first step" – statuses on social networks cannot lie! I deposited a thousand dollars today, another one tomorrow, added a penny from affiliate programs and referrals, raised cash – and that's it, within a year you find your last name on Forbes lists. And finally, you can send the overbearing boss to hell who hasn't had a raise since 2013. You can no longer go back to this boring office (warehouse, MFC, cashier, workshop, barber, taxi, tire shop).
It's not that people don't want to work. People, of course, most importantly, do not want to plow. This is what we call reluctance to "work for uncle". It so happens that almost all of our "uncles" are more concerned with their own well-being than the well-being of their employees. Strange, isn't it? In general, people do not have such a large choice of opportunities. Especially in the countryside, especially among workers who do not have any unique skills. Most work hard for a long time, for three people, and for very modest money. Naturally, working hard in this way is interesting and unpleasant. It is clear that it is better not to work at all than to serve this endless hard labor.
And this "doesn't work at all", the idea of ​​passive income is being successfully exploited by sellers. Only with passive income do they understand what the devil knows.
I'm ashamed to even write such stereotypical words, but the truth is that only assets can generate passive income. In order not to be able to work, the value of his assets must be ten times more than enough to cover all of the person's monthly expenses.
Yes, you can live on interest on a bank deposit. But there must be twenty million in the account. And that won't be enough. To have twenty million free rubles and be content with a modest 7-8% annual life, you have to be a real ideological downshifter. You can invest this twenty million in real estate. However, the income to be obtained from leasing will be even less than the interest on the deposit. Yes, and now it is hardly possible to call it passive. Real estate needs proper management. And the prospects for this job are very vague. The state has long seen this as another opportunity to increase tax collection. Yes, now the authorities are a little bit dependent on it, foreign policy is distracting everyone, but the authorities will certainly return to restoring order in the rental market. And it is still unknown: perhaps all attempts to monetize extra meters will be equated with vile speculation with some new ears. Yes, you can buy shares for all twenty million by choosing the most risk-free strategy (although the risk always remains significant), but even then the return will be small – 5-7%.
There is only one question: where can a person (at least!) get twenty million, the owner of the Russian average salary and a 1/6 share in his grandmother's Khrushchev? Traditionally, our man ignores this question. Our man is dying for a miracle. Therefore, her favorite content on the Internet (after news about the personal lives of stars and excerpts from mother conversations) are the articles "Income without investments" and "Passive income from scratch." Surely a physics textbook would be better off reading a chapter on the law of conservation of energy, but this is hard and boring, but fast and the promise of big profits captures more than just the most discussed series of the year.
But after all, do these articles on guaranteed enrichment without start-up capital offer something to the unlucky layman? Oh yes! People are offered to invest time, not money, in their future financial success. After your tiring and stupid main job, waste another thousand hours of your worthless time and everything will be fine! Yes, passive income in Russian is as follows: strange, strange, contradictory.
They say: start a blog, promote it and it will make you millions. They don't say that only 1% of bloggers actually earn. Make a living, not a needle. They're not saying that if even the most publicized blog were abandoned, in three years, it would stop bringing in even the pennies it managed to reach in a week. And then hit easy – start over.
They say: become partners of markets or banks, post links to products on your social networks, give credit cards to friends and you will be happy. They do not say that this hard work is worse than working for an uncle because it costs time per day and the result is by no means guaranteed. Although … with a certain probability it can be said that after such adventures, friends will still decrease.
They say: create an author course on any topic, write a book, post a link to the Internet and get a percentage for each download. They don't say that even the Field of Miracles in Fool's Land has been crowded for a long time. They do not say that there is no one else to study and read all kinds of nonsense – everyone teaches and composes.
It's amazing how people adapt to all this. And many of them were torn to pieces at the same time. And then they complain: I'm already like that, and my passive income for some reason does not increase. Well, of course it's passive, it needs to escape, but don't despair, of course pedal further, faster, faster, faster, you still have nowhere to put your energy, otherwise you can hook up to a generator. Ah, the generator does not suit you, you wanted to get out of the system, to be free and independent and did not want to continue, is that all? I am sad. No one has been able to log out of the system yet, and it has become the most zealous cog of the system.
But passive income enthusiasts don't give up. They are full of optimism. They laugh: but you will see, but we will show you. Yes, just what we do not see in this life. Earlier, I remember, those who traded cosmetics through catalogs and heavily advertised dietary supplements also threatened to become financial giants by idly drinking cocktails under a palm tree. Where are they? No, not under the palm trees. They live in Cherepovtsy and Nizhnevartovsk, receive their average pension and still try to make money by selling links on social networks.
The author expresses his personal opinion, which may not coincide with the editors' position.

Source: Gazeta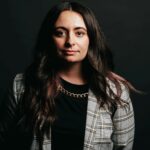 Dolores Johnson is a voice of reason at "Social Bites". As an opinion writer, she provides her readers with insightful commentary on the most pressing issues of the day. With her well-informed perspectives and clear writing style, Dolores helps readers navigate the complex world of news and politics, providing a balanced and thoughtful view on the most important topics of the moment.