At least One person died, many injured in the earthquake According to official sources, it is 6.0 magnitude shaking north of Indonesia's island of Sumatra this Saturday. Indonesia Meteorology, Climatology and Geophysics Agency (BMKG) said in a statement that the earthquake occurred in the northern region of North Sumatra's Tapanuli province and at least one person died. Likewise, authorities reported that "several residents were injured in the head and taken to intensive care", although the exact number of casualties is not known at this time.
this 6.0 magnitude earthquake It occurred at a depth of 10 kilometers at 02:28 local time (Friday 19:28 GMT) and "there was no tsunami potential," according to BMKG. For its part, the United States Geological Survey (USGS), which records seismic activity around the world, estimated the magnitude of the earthquake at 5.8 and placed its epicenter at a depth of 13 kilometers.
According to Indonesian authorities, After the first earthquake there were several aftershocksMagnitudes 5.0 to 5.1, which felt "moderate to severe for three to five seconds" in various places, sparking a wave of "panic" among residents. BMKG said a series of tremors "caused people to panic and leave their homes. Shortly after the earthquake, the electricity went out." Photos and videos released by the emergency services show that many injured have received medical attention and various property damage has been done to buildings, infrastructure and homes, and the extent of this is still being evaluated by the authorities.
Indonesia is located in what is called the Pacific Ring of Fire, an area of ​​great seismic and volcanic activity, where around 7,000 earthquakes, mostly of moderate intensity, are recorded each year.
Source: Informacion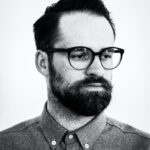 Brandon Hall is an author at "Social Bites". He is a cultural aficionado who writes about the latest news and developments in the world of art, literature, music, and more. With a passion for the arts and a deep understanding of cultural trends, Brandon provides engaging and thought-provoking articles that keep his readers informed and up-to-date on the latest happenings in the cultural world.