Salvador Navarro, president of the Valencian Community Business Confederation (CEV) and vice-president of the CEOE, held a working meeting with the deputy director general of the European Commission's Directorate-General for International Trade, which he transferred on Monday. Concern of Affected Community businessmen trade blockade with Algeria. The conflict has already reportedly lost 50 million to companies in the province of Alicante.
Such is the case in practice, although Algeria has lifted the suspension of automatic payments in a second statement from the Banks and Financial Institutions Association (ABEF). complete paralysis of trade relations.
As the CEV President stated, "the entire industrial sector – frits and glazes, ceramics, chemicals, plastics, textiles, footwear, food and marble… – is experiencing cutbacks in the export and import of its products; there is a real direct payment blockage; certificates of origin have been dropped and ports and customs are not responding with a single, transparent criterion".
"It is worrying that the situation is not on track. losing market share to other European exportersAlso, Salvador Navarro said, "There is fear that there will be shortages of certain products imported by Valencian companies established in Algeria for processing, finishing and subsequent local sale in Algeria or for export to third countries." Therefore, CEV, in coordination with the CEOE, transfers this issue, which affects Group companies more, to different community institutions and is interested in knowing firsthand. What is EU strategy To deal with a Member State's trade blockade.
The Deputy Director General of the European Commission's Directorate-General for International Trade was interested in the reality of the Community's productive fabric and informed the CEV representatives that the Commission always works with respect for the European Union. Association Agreement between the EU and Algeria, Finding a solution to this conflict.
The CEV president invited the deputy general manager to visit the Valencia Community. Know firsthand the full potential of the region in terms of international tradeAs well as explaining to the Valencian business community the work carried out in Brussels on this issue.
This meeting, attended by socialist MEP Inmaculada Rodríguez Piñero in the European Parliament, is part of a series of meetings that the CEV president will hold between today and tomorrow with representatives of European institutions. In addition to the meeting at the General Directorate of Commerce, Monday's working agenda included a meeting with Leticia Casañ, coordinator of the Valencia Community Foundation Brussels European Regional Office, and Isabel Yglesias, the CEOE delegate in Brussels.
Tomorrow's agenda will conclude with scheduled meetings with Ramón Arjona, Chief Economist for Strategy and Economic Analysis at the European Commission's Internal Market, Industry, Entrepreneurship and SMEs, and Director of Carbon Markets and Cleaning. Mobility at the European Commission Directorate-General for Climate Action, Beatriz Yordi.
Source: Informacion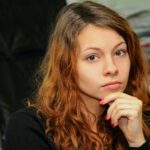 Christina Moncayo is a contributing writer for "Social Bites". Her focus is on the gaming industry and she provides in-depth coverage of the latest news and trends in the world of gaming.