A new island has emerged in the southwestern Pacific Ocean due to the eruption of the Home Reef seamount in the Central Tonga Islands. The eruption began on a mountain range at this point on September 10. stretching from New Zealand to the seafloor Tongan and has the highest density of submarine volcanoes in the world.. Since then, Home Seamount has repeatedly leaked lava, spewing steam and ash, and discoloring the surrounding water.
Eleven hours after the eruption began, a new island rose above the water's surface.. The Operational Terrain Imager-2 (OLI-2) camera on NASA's Landsat 9 satellite captured this natural color image of the young island on Sept. Previous research suggests this superheated, acidic seawater contains particulates, volcanic rock fragments and bits of sulfur, Europa Press cites NASA Earth Observatory.
On September 14, researchers from the Tonga Geological Survey estimated the island's area to be 4,000 square meters and its height above sea level at 10 meters. By September 20, the island had grown to cover 24,000 square meters.. The new island lies southwest of Late Island, northeast of Hunga Tonga-Hunga Ha'apai and northwest of Mo'unga'one, and is not far from where one of the most violent eruptions to have hit the planet of all time this year.
Home Reef is located within the Tonga-Kermadec Subduction Zone, an area where three tectonic plates collide at the world's fastest converging boundary. The Pacific Plate here sinks under the other two smaller plates, producing one of the deepest trenches and most active volcanic arcs in the world.
Islands formed by submarine volcanoes are usually short-lived, sometimes lasting for years.. Home Reef had four recorded eruption periods, including the events of 1852 and 1857. Small islands formed temporarily after both events, and the 1984 and 2006 eruptions produced short-lived islands with cliffs 50 to 70 meters high. An island created by the 12-day eruption of nearby Late'iki volcano in 2020 disappeared two months later, while a previous island created by the same volcano in 1995 remained for 25 years.
"The volcano poses a low risk to the aviation industry and residents of Vava'u and Ha'apai"The Tonga Geological Survey said in an update on Sept. 20. "However, it is recommended that all vessels keep more than 4 kilometers from Home Reef until further notice." The service noted that most of the ash should fall within a few kilometers of the vent.
……
Environment department contact address:[email protected]
Source: Informacion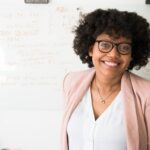 Anika Rood is an author at "Social Bites". She is an automobile enthusiast who writes about the latest developments and news in the automobile industry. With a deep understanding of the latest technologies and a passion for writing, Anika provides insightful and engaging articles that keep her readers informed and up-to-date on the latest happenings in the world of automobiles.