What could have been a great business opportunity turns into a real nightmare. And this mechanic shops are overwhelmed by job growth caused by delays in the production of new cars and serious difficulties in recruiting personnel. The industry calculates that about a thousand workers are currently needed in the province of Alicante to meet the significant increase in activity, but the reality is that there is no skilled workforce. Fear of recession also contributes to prolonging the life of vehicles and saturation of workshops.
The lack of components is a problem that has persisted since the outbreak of the covid crisis and is far from being resolved as a result of the outbreak of war in Ukraine. This phenomenon has had a serious impact on almost all industrial sectors, but now in a very specific way on the automotive industry. average waiting times to buy a new car is six months. In some models, especially high-end models, the delays are much greater.
Latter, economic uncertainty The prevalence of inflation, which has now taken over the international scene, has led many to decide to delay their purchasing decisions. Also existing doubts when choosing combustion or electric engines. As a result of all these factors, the fleet is getting older and breakdowns are becoming more frequent.
That is, mechanical workshops see how work increases until it is on the verge of saturation. This is confirmed by the figures handled by the Spanish Federation of Professional Automotive Entrepreneurs (Conepa), which reflected a 7% increase in industry turnover at the national level in the first half of the year. €6.33 billion. In any case, a percentage is misleading, because it could be much higher if workshops quote the cost increase they incur as a result of the increase in the cost of spare parts, tires and paint materials. "Workshops work and bill more, but earn less, which poses a threat at a time when continued investments in equipment and training are required," says Víctor Ribera, Conepa general secretary.
Guillermo Moreno, president of the Automotive and Allied Workshops Entrepreneurs Association of Alicante Province (Atayapa), emphasizes that, indeed, business has increased exponentially recently, but they are experiencing serious difficulties in providing services. due to lack of staff. "The problem – he points out – comes from the worst times of incarceration, where people who seek life in other sectors, then don't return, must be given up." It is assumed that at least Nearly a thousand workers are needed at the moment"And we're constantly trying to educate and collaborate with FP," he complains.
Alejandro Rico, director of a workshop in Alicante, agreed with these assessments, adding: "There is a great demand for mechanics who have updated their knowledge right now. You also need to have a profession, because it's hard work." These difficulties, in addition to the problems of finding spare parts, repair delays and the consequent saturation of garages.
Source: Informacion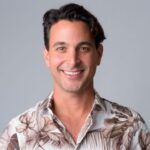 Calvin Turley is an author at "Social Bites". He is a trendsetter who writes about the latest fashion and entertainment news. With a keen eye for style and a deep understanding of the entertainment industry, Calvin provides engaging and informative articles that keep his readers up-to-date on the latest fashion trends and entertainment happenings.