Although 2022 is one of the hottest summers ever, it looks like it will be remembered as one of the "coolest" summers for years to come. And experts say it's not the fault of the "progressive environmentalists" as some autonomous political authorities suggest, but the fault of that elephant in the room, called climate change, who has lived among us for years.
The rapid warming of the Arctic has affected the circulation of jet airflow from the Eurasian region, and this slowdown is allowing the extreme heat experienced by the rest of the world to accumulate in the form of five extreme heat waves lasting longer than usual. . As scientists say – global warming, which is now inevitable, especially when we're only discussing how many degrees it will rise because we don't comply with the acclaimed Paris Agreement – increases the frequency and intensity of phenomena such as drought/rainfall. , melting ice polar ice caps, deforestation, etc.
The UN points out that large fires (more than 500 hectares) have increased in recent years and will continue to increase. Its forecast is that by 2050 it will be 30% more worldwide than it is now.
In Spain, 2022 will be the worst year of the century, with 200,000 hectares burned. And the reasons are known and associated with the climate emergency: lack of water in the soil due to drought, rise in temperature, but also our failure to take prevention seriously. Therefore, scrubland is increasing due to the abandonment of forest and arable land, the lack of city planning that takes into account fire risks, and little attention in the budget to prevention efforts and subsequent recovery of the burned area.
Few countries follow the recommendations to devote two-thirds of the budget to prevention and recovery and only one-third to extinction. This means doing what we already know: fires will go out in winter if we use new technologies such as Artificial Intelligence, satellites and drones to prevent, especially with expert personnel.
There has always been drought. But by this century, their numbers and, above all, their densities had grown by 30%, extending their influence to regions and countries that had hitherto been exempt from this risk. And no less will it go: by 2050, the UN estimates that three-quarters of the planet will be affected by water stress, making 200 million people climate migrants due to a lack of water to drink and above all plant. .
The combination of the two phenomena helps to explain this: despite appearing to be linked to an increase in torrential rains, the rains are well below normal (in Spain, 25%), and the amount of water consumed in the world has doubled since the 1960s. Despite this, 2.2 billion people today do not have access to drinking water.
The level of Spanish reservoirs is at 40% of their capacity and water has clearly become a scarce essential resource. Despite this, Spanish households consume, on average, more than the European average, irrigation continues to increase, sometimes using underground aquifers illegally, but tolerably, and our water consumption rates are among the most declining from the continent. If nothing is done, more than half of our country will experience permanent water shortages and we will see increased water supply problems for both agriculture and human consumption.
UN estimates that three quarters of the planet will be affected by water stress by 2050
If you've come this far, it's time to remind you, reader, that not all of the above was written following the massive fashion that has invaded social networks and even the media. It is a statement based on data and expert knowledge.
We must answer two questions: How did we get into this situation? Why don't we do what we know we need to do to counteract it? Without going into depth about human nature and the extent to which it is affected by knowledge and reason (which I expand on in my latest book, La Españahurada. The six social gaps and how to fix them. Deusto), the system we have developed over the last two hundred years and which has given us so much progress, It is based on two basic principles: seeing nature as any asset to be exploited and maximizing the interests of capital owners. on any other thought. . A combination that has the side effect of causing climate change on Earth. In other words, we would be experiencing the negative effects of the heat of money, which is today considered the special mold of everything.
Therefore, looking to the future, it is essential to change this economic model to evolve towards another with its core values: in both cases, the circular economy and stakeholder capitalism with an active presence of the state as an advocate. widespread. This is what the most civilized sectors of world capitalism propose and do. We hope that this necessary transition will not be hindered by mediocre and populist politicians who have no vision other than their own hubs. Because, as members of the Scientific Rebellion group say, we must demand zero tolerance for those who trivialize climate change and its already tangible effects. In his words: "When the survival of the human species is at stake, there is no room for a short-term or ideological political vision without scientific backing."
The Monetary Fund participated in the revision of forecasts as a result of the war in Ukraine. And it confirms the same with others: war is slowing world growth, especially in 2023, and is increasing inflation this year, although it will fall a lot next year. In any case, Spain will grow above the eurozone average and continue to create jobs, even if the date we regain pre-pandemic GDP is delayed.
In this context, the expenditure ceiling presented by the Government for the 2023 budgets accepts two readings: in absolute terms, it is broad, the highest expenditure in history. But if we reduce inflation, it falls in real terms, as a percentage of GDP below 2021, and because incomes increase more than expenditures, the deficit decreases as in restrictive budgets. Which version are you pointing to?
Source: Informacion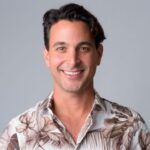 Calvin Turley is an author at "Social Bites". He is a trendsetter who writes about the latest fashion and entertainment news. With a keen eye for style and a deep understanding of the entertainment industry, Calvin provides engaging and informative articles that keep his readers up-to-date on the latest fashion trends and entertainment happenings.