One in five residents of Russia has experience of homeless life. The magazine reports this, citing a study commissioned by the non-governmental organization Nochlezhka. Forbes.
The research notes that 20% of respondents had to live outside the home for long periods of time (with friends, in hostels, hotels or other institutions) for reasons unrelated to work. 10% of respondents also said that they had to spend the night in corridors and non-residential buildings on the street for several days. 11% of survey participants said they stayed with relatives and friends when they had no place to live. Another 15% reported living or living in dilapidated or dilapidated homes for the past two to three years.
A third of respondents admitted that they had experienced significant difficulties paying housing or utility bills in the past few years. Many more stated that they did not have ownership rights in any housing.
Commenting on the results of the research, Nochlezhka Moscow branch director Daria Baibakova said that a difficult life period in which there is no opportunity to live in your own home can happen to anyone.
Previously reportedThat near St. Petersburg, scammers left an 82-year-old resident of besieged Leningrad homeless.
Previously a teacher from Kaliningrad aforementionedthat a child should be raised like a dog.

Source: Gazeta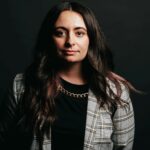 Barbara Dickson is a seasoned writer for "Social Bites". She keeps readers informed on the latest news and trends, providing in-depth coverage and analysis on a variety of topics.