head infrastructures of the Catalan Generalitat, Michael Buchprovided it. budget for infrastructure Govern, which held steady at around 380m euros between 2018 and 2020, has since skyrocketed, adding 20% ​​in 2021 to 458m euros and will rise even more this year. Specifically, in 2022 the infrastructure budget will reach €679 million, which is 48% more. It is the Government's response to known information from the Treasury this week that ensures that the degree of implementation of State investments in Catalonia in 2021 remains at 35.7% of the total, compared to 184% in the Madrid example. Buch assured that the degree of execution of infrastructure works was 86%.
According to Buch, these budget increases will "improve and transform the country's infrastructure and therefore have a positive impact on citizens." The former Home Secretary, as the former head of GISA, appeared before the Economics and Finance Commission this Wednesday and laid out future goals and challenges.
Infrastructures.cat It is also responsible for managing some of the European funds that will arrive in Catalonia, such as Next Generation funds, and within the framework of the Recovery Plan for Europe, which includes ERDF-REACT funds and Recovery and Resilience Mechanism funds. (or MRR). Specifically, they are expected to require a total funded investment volume of €664.3 million between 2021 and 2026, with 333.8 million from the ERDF-REACT Fund and 330.5 million from the MRR Fund. It should be noted that these data are not final yet, as there are investments that have not been closed with different departments or public institutions.
Buch argued for the good pace of implementation of the work coordinated by the department, "as a sign that Infraestructures.cat is quickly adapting to the environment and market conditions." He stressed that despite the price volatility environment, the works were not affected much: "Although we received a few requests, we did not stop the works as was reasonable, so only 3 of the last 246 works tendered were abandoned. With a few exceptions, it was possible for some contractors to resolve their resignations for the proposed awards. " said.
Although construction costs are up 40%, Buch thinks the job is performing well because the price base on which designers value works is updated in October 2021 and May 2022. According to market research by the Institute of Construction Technology (ITeC). In the latest price update, a dynamic system has been established that ensures that prices can be updated every month if materials rise to high levels, an arrangement in the royal decree that was last approved by the State in March.
In Buch's view, the key future challenge for Infraestructures.cat is to "strengthen its character as a public official through integrated management of public buildings, facilities and infrastructures throughout their lifecycle, which brings, among others, the deepening of Generalitat and actions that allow optimizing the management of buildings and support services, including the collective management of buildings and equipment of the public sector".
pending challenges
The department's pending challenges are mainly the completion of work on the L9, Segarra Garrigues canal, the L8 train line and a public fiber optic network installation.
set L9 The airport has been completed with 4 branches connecting the economic and social poles of the five metropolitan municipalities and densely populated areas, connected with the Free Trade Zone, Can Zam (Sta. Coloma de Gramanet) and Gorg (Badalona). with other transport nodes. The main distinguishing feature of Line 9 is that it is a fully automated, driverless line, run by an innovative construction method both at the tunnel level and at the stations. The total construction cost of the 9th line is 5,942 million Euros, a cost that has not changed since 2008. Of these, 4,968 million correspond to completed works, 932 pending (Part III) and 42 million unfinished works. . The maintenance work of the business, which is not yet operational, resulted in costs estimated at 7,567,270 Euros.
Currently, the final stage of drafting the civil works project L8 It will connect the FGC del Vallès network and the 'Igualada Anoia' network between Gràcia and Plaça Espanya stations. Approximately 320 million tenders for this action are planned for 2022 this year.
Frameworks also manage overlay The canals of the Ebro Delta, the irrigation systems of Algerri-Balaguer and Terra Alta, and the irrigation systems of Xerta-Sènia and Segarra-Garrigues. Irrigation of Segarra Garrigues is a major action, costing 1,261 million euros to execute, of which 807 million have been executed.
when it comes Xerta-Senia, this action involves the conversion of 16,480 Ha from rain fed land to irrigated land and should benefit the municipalities of Xerta, Aldover, Roquetes, Tortosa, Amposta, Freginales, Mas de Barberans, Masdenverge, Santa Bárbara, Godall, la Galera and Ulldecona. Baix Ebre and Montsià counties. The total investment is 351 million euro, of which 91 million have already been realized as of May 2022.
Source: Informacion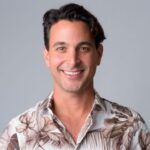 Calvin Turley is an author at "Social Bites". He is a trendsetter who writes about the latest fashion and entertainment news. With a keen eye for style and a deep understanding of the entertainment industry, Calvin provides engaging and informative articles that keep his readers up-to-date on the latest fashion trends and entertainment happenings.