Researchers at the University of Oxford used stem cells to 3D print the tissue that makes up the human cerebral cortex. New technology may be effective in repairing brain damage. In this respect reports EurekAlert.
Damage to the cerebral cortex caused by trauma, stroke, and surgery often results in learning, communication, and movement difficulties.
Using stem cells, researchers created engineered tissue that represents a simplified cerebral cortex. Stem cells are undifferentiated (immature) cells that form various organs and tissues in the body. An important advantage of using these cells to repair damage is that they can be obtained from the patients themselves and therefore will not be detected as foreign by the immune system.
Scientists have already conducted an experiment involving laboratory mice. Printed engineered tissue samples were implanted into the brains of rodents. The artificially grown tissue and brain cells of mice interacted with each other, as evidenced by the migration of neurons between them.
Researchers aim to develop a 3D printing method to create complex multilayered structures that can realistically mimic the architecture of the human cortex. The samples can then be implanted into humans. Additionally, engineered tissues can also be used to evaluate the effectiveness of drugs.
Previous scientists invented A new method of treating blindness using nanotechnology.

Source: Gazeta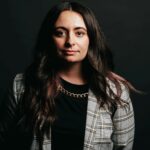 Barbara Dickson is a seasoned writer for "Social Bites". She keeps readers informed on the latest news and trends, providing in-depth coverage and analysis on a variety of topics.