Scientists from Palacky University in Olomouc and Charles University in Prague have recreated "Celtic beer" for the first time using laboratory analysis of pollen from an ancient Celtic tomb in Moravia. This was reported by Arkeonews.
Scientists carried out excavations in the Bull Rock Cave region in the Moravian Karst in 2020 and 2021. Here they found traces of ancient pollen; their analysis revealed traces of millet and various herbs that the Celts often used to brew beer. The name "Celts" is a modern name used to describe many tribes of people living in Iron Age Europe. In fact, they were loosely linked in language and culture.
"Typically prehistoric beer has ingredients used for flavor and ingredients used to preserve the content. This one had meadowsweet filipino ulmariasage sage officinalis and wormwood artemisia vulgarisThis of course gives the beer a sour-bitter taste. The discovery of clover, which is not usually used in beer, was completely unexpected. But later we realized that traces of this substance were also present in the honey used to sweeten the drink," said the scientists.
Hops were not used in beer making until the early Middle Ages; the herbs added bitterness to the drink. Therefore, the beer produced by scientists is different from modern beer. The drink, called TauriALE, will be produced in the future at the Eureka brewery of Palacky University in Olomouc.
Previous scientists to create Aphrodite's sanctuary full of treasures in Egypt.

Source: Gazeta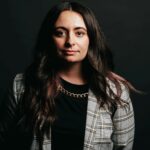 Barbara Dickson is a seasoned writer for "Social Bites". She keeps readers informed on the latest news and trends, providing in-depth coverage and analysis on a variety of topics.