Scientists from the University of Padua found that patients with severe psoriasis have a higher risk of cardiovascular disease compared to people without psoriasis. The research was published in the journal Investigative Dermatology.
Psoriasis is a chronic inflammatory disease that affects 1-3% of the world's population. It manifests itself as peeling and reddening of some areas of the skin due to the formation of new small capillaries.
In a new study, 503 patients with psoriasis and no signs of cardiovascular disease underwent echocardiography to evaluate blood flow in the small vessels of the heart. Abnormalities were found in 30% of patients.
It has been observed that the more severe the psoriasis is and the longer it lasts, the more pronounced the disorders in blood flow are. The scientists adjusted for tobacco use, diabetes and high blood lipids.
Previous studies have shown that patients with severe psoriasis are more likely to suffer from cardiovascular disease and have reduced survival. New findings shed light on the nature of this relationship. The study confirms the role of systemic inflammation in the development of microvascular dysfunction of the heart vessels.
"We must diagnose and actively look for microvascular dysfunction in patients with psoriasis, as they are at high risk. We can assume that early and effective treatment of psoriasis will correct the dysfunction and ultimately reduce the risk of myocardial infarction and associated heart failure," said Stefano Piaserico from the University of Padua.
Some preliminary studies have shown improvement of coronary microvascular dysfunction after biologic therapy. But new trials are needed to confirm whether this leads to a reduction in cardiovascular risk, he added.
Previous scientists I learnedWhich ingredients in cleaning products increase the risk of cancer in women?

Source: Gazeta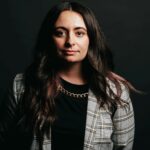 Barbara Dickson is a seasoned writer for "Social Bites". She keeps readers informed on the latest news and trends, providing in-depth coverage and analysis on a variety of topics.