A team of scientists from Xiamen University in China has discovered a gene responsible for male fertility. It turns out that low sperm motility is associated with a mutation in the adenylate kinase 9 (AK9) protein. In this respect reports NewsMedical.
165 Chinese people diagnosed with asthenozoospermia and 200 of their healthy citizens participated in the study. Asthenozoospermia is a pathological change in the seminal fluid, characterized by a decrease in the number of motile sperm in it. The causes of this pathology may be genetic, but external factors such as alcohol or nicotine addiction, stress and decreased immunity also have a negative impact.
Preliminary analysis of seminal fluid from men with asthenozoospermia and healthy volunteers showed that the samples were clinically identical in all physical parameters. However, it turned out that the mutation changed the three-dimensional structure of the AK9 protein, causing the sperm to be less mobile. Researchers have also suggested that such a mutation is genetically inherited; The two people with asthenozoospermia were blood relatives.
Previous scientists warned about the risk of an epidemic of male infertility.

Source: Gazeta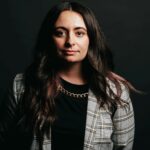 Barbara Dickson is a seasoned writer for "Social Bites". She keeps readers informed on the latest news and trends, providing in-depth coverage and analysis on a variety of topics.