Scientists from the Australian National University (ANU) have proposed an inexpensive method to diagnose Alzheimer's disease, revealing the risk of the disease appearing 20 years before its first symptoms. To work published In the scientific journal Small Methods.
Alzheimer's disease is the most common type of dementia in which the brain no longer functions properly. Alzheimer's disease causes problems with memory, thinking and behavior.
Using artificial intelligence, ANU researchers have developed an ultra-thin silicon chip with nanopores that trap proteins for further analysis. The test requires only one drop of blood.
According to the inventors, the algorithm can be trained to screen for a variety of neurological diseases, including Parkinson's disease, multiple sclerosis and amyotrophic lateral sclerosis.
"Blood is a complex fluid containing more than 10 thousand different biomolecules. By combining advanced filtering techniques and our nanopore platform with intelligent machine learning algorithms, we will be able to identify even the most elusive proteins," said Dr. Shankar Dutt, one of the researchers.
Although there is no effective treatment for Alzheimer's disease, scientists believe that assessing the risk of developing the disease decades before it occurs will help people make lifestyle changes to reduce the potential threat.
Previous scientists was created Nasal spray to fight Alzheimer's disease.

Source: Gazeta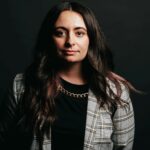 Barbara Dickson is a seasoned writer for "Social Bites". She keeps readers informed on the latest news and trends, providing in-depth coverage and analysis on a variety of topics.