Even though it seems incredible, any small river It is an energy source that can produce electricity for homes.. The movement produced by the water flow activates the turbine, which in turn converts this movement into energy. All this without requiring any additional cost from the device itself and without any impact on the environment.
One of the most successful models, although not the only one, is the one built by the German company Energyminer, which created this compact, submersible turbine they call Energyfish. It is only one meter tall and weighs 80 kilos.. By combining a certain amount of such equipment, it is possible to provide energy to small neighborhood communities.
"A group of 100 Energy Fish saves approximately 2,300 tons of CO2 per year, This is equivalent to offsetting the annual emissions of approximately 1,700 small cars," the company says on its website.
These small hydroelectric power plants float on rivers like a buoy and collect the momentum of their channels, but do not affect river biodiversity in any way.
In fact, this is the key emphasized by those responsible who want to achieve "perfect harmony with nature". With 100 of these, we produce green electricity to meet the needs of more than 400 homes. river turbines.
How does Energyfish work?
This system has many advantages. The first of these is his silent and almost invisible operation as it is barely visible on the surface of the river. It also does not pose any threat to fish and other organisms living in river ecosystems.
Apart from that, it is simple to install and maintain; and finally, operates continuously all year round, regardless of conditions climate, something that solar or wind energy does not have, for example.
The electricity generated by Energyfish is fed directly into the local power grid to provide clean energy to neighbors. Since it reaches only 6 kilowatts, it represents a low-voltage energy source that can be used 24 hours a day.
Installation is also simple, All that is required is to secure the system to the riverbed. Energyfish stays afloat and starts up without needing any work beyond the small anchor on the bottom. According to the company's website, this installation process is completed within a few weeks.
Your activity can be tracked
Each one mini hydraulic power station It can be monitored 24 hours a day to check whether it is working correctly. In effect, Energyfish is a compact underwater hydrokinetic power plant consisting of a robust turbine system designed to remain operational even in the worst weather conditions.
If the river level rises due to flooding or ice, Energyfish will adapt by automatically sinking to the bottom of the river where it will remain safe, but still continue to produce energy continuously.
Due to its design, this facility Protected against algae and other objectsfloating on water, such as a log or soil. Likewise, the front mesh in its structure prevents large fish from getting stuck in the turbine, as only water can pass through it, and thus the structure is prevented from affecting the marine life in the river. As for smaller fish, they say, "they can swim safely between the slowly rotating rotors; if struck, the fish will be gently pushed out of harm's way."
hundreds of houses
Although it is described as a compact hydraulic power plant, it has dimensions of 3 x 2.4 x 1 m and weighs approximately 80 kilograms. Due to these dimensions; The depth of the river in which it is installed must be more than one meter and have a minimum flow of 1.0 m/s.
Again, stated maximum value is only 2.5 m/sConsidering that the speed of the Ebro river reaches 27 m/s. In any case, the company does not rule out using its proposal on large navigable rivers; In this case, it will be sufficient to install these turbines outside the navigation channel in order not to obstruct maritime traffic.
Energyminer notices that the river flow experiences a small slowdown near the 'electric fish' as ​​the only possible effect: the flow rate drops slightly, but after a short distance of 20 meters the river reaches its original speed again.
The first model of this turbine has been installed in a river in Munich.. Its creators claim that one of these devices produces an average of 15 megawatt hours per year with a maximum power of 6kW. It is also estimated that The useful life of these plants is about 10 years.
The company proposes creating a herd on wide rivers With up to 100 Energyfish capable of producing up to 1.5 gigawatt hours of annual performance, "this corresponds to the supply of approximately 470 homes""According to your calculations.
………..
Contact address of the environmental department:[email protected]
Source: Informacion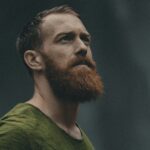 James Sean is a writer for "Social Bites". He covers a wide range of topics, bringing the latest news and developments to his readers. With a keen sense of what's important and a passion for writing, James delivers unique and insightful articles that keep his readers informed and engaged.