A group of scientists from the National Institutes of Health in the United States has taught artificial intelligence to diagnose polycystic ovary syndrome based on data from electronic medical records of American adults. Artificial intelligence took into account information about the women's health status, the results of laboratory tests and ultrasound. In their study, the authors used the results of research conducted over the last 25 years (from 1997 to 2022) on the role of artificial intelligence in making this diagnosis. In this respect reports MedicalXpress.
Polycystic ovary syndrome is a common hormonal disorder that affects women between the ages of 15 and 45. In patients with this diagnosis, ovulation is absent or occurs rarely – a mature egg does not leave the ovary to be fertilized by sperm.
Data from women with an average age of 29 were used in the study. The AI ​​analyzed clinical signs of the disease (acne, excessive body hair growth and irregular menstrual periods), blood test indicators such as high levels of testosterone in the blood, and x-ray data (small cysts and increased ovarian volume on ultrasound). The authors believe that polycystic ovary syndrome is difficult to diagnose because its symptoms are also characteristic of other diseases such as obesity and diabetes. For this reason, polycystic disease often cannot be diagnosed. According to the information provided, it was revealed that artificial intelligence diagnosed the disease with 80-90% accuracy.
The authors added that the use of artificial intelligence will save women time and money in examinations. Scientists also suggest that over time, artificial intelligence will learn to detect polycystic disease at an early stage.
Neural network before taught Predict cancer cell mutations.

Source: Gazeta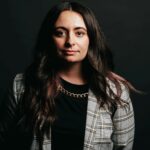 Barbara Dickson is a seasoned writer for "Social Bites". She keeps readers informed on the latest news and trends, providing in-depth coverage and analysis on a variety of topics.