Scientists from Stanford University have discovered a mutation in the PLCG2 gene that may reduce the risk of Alzheimer's disease. The authors of the discovery believe that it affects the functioning of immune cells in the brain, proving that Alzheimer's disease is an immune disease. The research was published in the journal Immunity.
Alzheimer's disease is a neurodegenerative disease affecting the elderly, whose symptoms are associated with the buildup of aggregates (plaques) of the beta-amyloid protein. Recent research has shown that dementia causes chronic inflammation in the brain. Therefore, the authors of the new study suggested that the development of Alzheimer's disease may be associated with mutations in immune cells.
To test the hypothesis, scientists tested different variants of the PLCG2 gene in mice. This gene is known to be active in immune cells (microglia) that detect and destroy germs or unhealthy cells in the brain.
When scientists removed this gene from the DNA of mice, they found that they were more likely to develop Alzheimer's disease. This was because microglia lost their normal ability to respond to amyloid deposits.
Mutations in this gene had different effects on dementia risk. The M28L mutation in the PLCG2 gene also prevented microglia from responding to amyloid plaques, increasing the likelihood of the disease. But another version of the gene, P522R, in contrast, boosted the working memory of mice, a model of Alzheimer's disease.
Although the M28L mutation is seen in humans, there is no evidence that it has a protective effect in humans. But the new study is consistent with recent suggestions that Alzheimer's disease is an immune disease and that the amyloid plaques themselves are not the cause of the symptoms.
Scientists suggest that treatments aimed at stimulating microglia to fight amyloid plaques could limit the progression of Alzheimer's disease.
Previous scientists I learnedHe showed that treating immunotherapy cells with vitamin B3 could increase their ability to kill cancer.

Source: Gazeta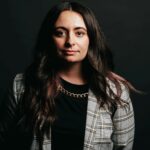 Barbara Dickson is a seasoned writer for "Social Bites". She keeps readers informed on the latest news and trends, providing in-depth coverage and analysis on a variety of topics.