Average price received by farmers milk cow last June was 30 percent higher than twelve months ago, in the same month of 2022, according to data released this Thursday by Sadei (Asturian Society for Industrial Economic Studies). But cattle farms and agricultural organizations in the region are already sounding the alarm and raising their voices. more impact than price reductionIt will take its place in cow milk farms, which started to be registered as of last April. "there will be more closures"They are getting it from both Asaja and Ura who requested a hotline to the Principality of Asturias.
The data compiled by Sadei shows the average price per liter of cow's milk. peaked at just over 60 cents in the first quarter of this year It will start to drop below that amount in the spring, after experiencing sustained increases in 2022 coinciding with the war in Ukraine and a rise in primary material costs, which also affects the bills that livestock farms have to pay. Both electricity and food for animals. On the other hand, the base price of the average price of a liter of cow's milk dates back to January 2020, just before the Covid pandemic, when it fell below 35 cents.
The livestock associations of Asturias have raised their concerns about the repercussions of this price reduction for specialized cow milk farms to the new Minister of Rural Affairs, Marcelino Marcos Líndez. "The situation is complex and only drought, which will make corn more expensive. Urgent measures need to be taken and this is how we conveyed this to the Minister. A hundred farms were closed last year and we are on the same path this year. "This situation deserves consideration," said Ramón Artime, head of Asaja in Asturias, pointing to the industry's responsibility in the current situation. the farmerless industry is nobody' says Artime.
Borja Fernández, secretary general of Unión Rural Asturiana (Ura), reviews the evolution of the price of one liter of milk in recent months and predicts that the immediate expectations for September will continue the downward trend. "There is a perception that the farmers working in Central Lechera will fall 61 cents per liter in December 2022, 54 cents in July of this year, 51 cents in August and another 3 cents in the next month," Borja Fernández says, up to 48″ per liter. In other words, in just nine months the discount will reach 13 cents per liter, but in the meantime, agriculture associations highlight that the cost of fuel has risen again, as is the corn needed to feed livestock." The biggest problem is drought, which will cause a disastrous harvest., resulting in a higher feed cost as a result. In our meeting with the consultant, we already told him that this would cause new shutdowns," Borja Fernández added. Specifically, the URA is already processing two farmers near retirement on the Las Regueras council and "pays off" that they lose something in retirement rather than keeping their farms open.
"The closure of farms is brutal and at that rate many cows will go to slaughter," they predict from Ura, who requested an immediate and urgent response from the principality in the form of a regional hotline. "We cannot wait to see what Europe or the Ministry will do.", they warn.
Source: Informacion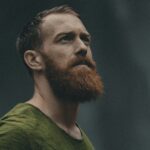 James Sean is a writer for "Social Bites". He covers a wide range of topics, bringing the latest news and developments to his readers. With a keen sense of what's important and a passion for writing, James delivers unique and insightful articles that keep his readers informed and engaged.