This big industry who uses cogeneration -in a critical condition – generating electricity by utilizing the operating heat of its factories in sectors such as food, ceramics or paper – and in just one month, the sector can completely cease its activity if the government does not act first. The industry fears that the temporary situation created by electoral progress could make it more difficult or delay the approval of legal reforms promised to prevent an imminent collapse.
Factories with around 600 cogeneration plants in the Spanish market have to purchase gas and generate electricity for their industrial processes. wage guaranteed by law Through recording system (same as previously used by regulated renewable energy sources receiving premiums) and their amounts are reviewed every six months. Last December, the Ministry of Ecological Transition submitted a proposal to update this fee for the first term of this year, but has not approved it and is waiting to approve the payment for the second term as well.
If the latter doesn't arrive on time, major cogeneration groups warn that plants will be shut down in general from 1 July, because with the current wage level in effect, plants will be doomed to work at a loss. Various industry resources from the Prensa Ibérica group to EL PERIÓDICO DE ESPAÑA.
New methodology
In fact, the Government is working on a comprehensive reform of the cogeneration compensation model for the second half of this year. The Ministry, under the command of Vice President Teresa Ribera, has launched a proposal for a new methodology for calculating the sector's remuneration, which represents a 33% improvement from current levels, which means companies will receive approximately 1,500 million per year. But it is not currently confirmed.
Implementation of a long overdue new methodology – the Manager's commitment was to be ready by May 2022 – is a common request from cogeneration companies. However, the current scenario is so complex that companies from the industry are happy with the current government's approval. new wage values ​​for the first and second semesterseven though the new methodology has been delayed for several months and the new Manager who emerged from the 23J election is already in office.
The current charging values ​​in force are calculated by the Government based on an electricity market price estimate that is very high (208 euros per megawatt hour, MWh) and far higher than current electricity prices (around 80 and 90 euros). leaves them practically without any guaranteed fees. If the manager does not update these parameters for the second half of this year or start comprehensive reform with the new methodology, the cogeneration fee will be zero and all power plants will have to stop from 1 July as companies warned. .
This cogeneration plants they can now choose to work between taking advantage of the Recore fee and the compensation they can receive thanks to the 'Iberian exemption' (the cap on the price of gas used in electricity generation to reduce the price of electricity, and the real cost to factories). gas cost), but has been disabled for three months due to low gas prices.
Legal battle in the Supreme
Nearly one hundred cogeneration plants have filed a series of contentious-administrative appeals to the Supreme Court to seek compensation for the losses they suffered due to the regulatory framework that the Ministry of Ecological Transformation created last year to guarantee companies retaliation.
Companies claim million-dollar compensation for losses amid the energy crisis, it suffered from low wages set by law by the Government, causing many factories to shut down both last year and this year.
Nearly two-thirds of cogeneration power plants had to stop last year as electricity generation caused losses, even though it is a regulated sector whose ability to meet costs is guaranteed by law. And right now, already this year, the electricity production of the plants has dropped by more than 50% as the accounts haven't come out.
Source: Informacion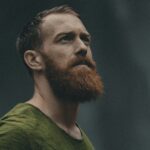 James Sean is a writer for "Social Bites". He covers a wide range of topics, bringing the latest news and developments to his readers. With a keen sense of what's important and a passion for writing, James delivers unique and insightful articles that keep his readers informed and engaged.