Former youth sports school coach sentenced to 21 years in prison for immoral behavior, sex, making pornography with minors, raping and torturing them. Got it from this message press services Murmansk Leninsky District Court of May 26.
The Murmansk court found a man born in 1972 guilty of several serious violent and sexual crimes committed by a sports educational institution against underage students.
The investigation found that a teacher used the helpless situation of a girl under the age of fourteen to engage in rape and other acts of a sexual nature, to torture a known minor, to have sexual relations with two persons under the age of sixteen, and in immoral acts, use it to create pornographic materials.
As a result, the man was sentenced to 21 years in a strict regime penal colony. The court also deprived the accused of the right to engage in work activities related to the education and upbringing of minors for 20 years and restricted the convict's freedom for another 2 years from the date of his alleged release.
In addition, the ex-coach was ordered to compensate the victim for non-pecuniary damage, which at the time of the trial was estimated at 1.5 million rubles.
Other day reportedA man has been detained in Moscow for raping and threatening his two daughters for nine years.

Source: Gazeta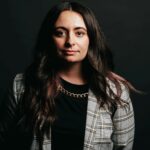 Barbara Dickson is a seasoned writer for "Social Bites". She keeps readers informed on the latest news and trends, providing in-depth coverage and analysis on a variety of topics.