Scientists from Zhejiang University found that people with a genetic predisposition to Alzheimer's disease may have an increased risk of developing epilepsy, and people with certain types of epilepsy may have an increased risk of developing Alzheimer's disease. The research was published in the journal neurology.
Researchers examined gene variations in the genomes of 111,000 people with Alzheimer's disease and 677,000 people without dementia. They found that Alzheimer's disease increased the risk of generalized epilepsy, which includes seizures originating in both hemispheres of the brain, by 5.3%.
In addition, scientists have found that sclerosis (decreased volume) of the hippocampus, a key part of the brain that plays a key role in memory, increases the risk of focal epilepsy by 1.3%. In focal epilepsy, seizures affect one side of the brain. People with focal epilepsy and hippocampal sclerosis were almost four times more likely to develop Alzheimer's than people without epilepsy.
"More needs to be done to screen for seizures in people with Alzheimer's disease and to understand the impact of seizures on those experiencing these two complex neurological conditions," the scientists wrote.

Source: Gazeta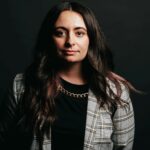 Barbara Dickson is a seasoned writer for "Social Bites". She keeps readers informed on the latest news and trends, providing in-depth coverage and analysis on a variety of topics.