The government is making a new preparation. Housing Law Among other things, it aims to facilitate citizens' access by imposing restrictions on increases in rental prices, especially in areas where the housing market is under pressure. The new norm proposal of the Coalition Executive, which was accepted by the ERC and EH-Bildu and its parties, quickly received criticism from investment funds focusing on the real estate sector and housing business. But now this the traditional tourism industry, which has begun to disapprove some aspects of future law.
This Spanish Confederation of Hotels and Touristic Accommodation (Cehat) It has entered the Housing Law debate, which profits the tourist rental business, demanding more protection from landlords to avoid a massive rollover of homes now dedicated to rental housing. Hoteliers argue that this is necessary"provide their owners with greater legal certainty" It warns of the "side effects" that homes may be rented "with guarantee" and that new regulations currently underway may have on the real estate supply.
Hotel employers claim that future legislation, which provides more protection to tenants and limits rent increases, "will cause many landlords in stressed areas to stop renting and move on vacation or temporary short stays." format". The hotel association thus joins in the warnings of the undesirable effects of the new law initiated by Exceltur, the lobby that brings together the thirty largest Spanish tourism companies, including major hotels.
Asymmetry and unfair competition
In general, the most stressful residential areas (future law sets the criteria that should be assessed as such, based on price increases in recent years and the average rate of income residents must allocate to paying rent or mortgages) are the ones with the highest demand. by tourists, both in cities and more tourist destinations. And in recent years, a notable transfer to the tourist apartment business has been identified in the rental housing supply.
"Current conditions of tenant protection, factors such as the near-impossible eviction or the limitation of rents underlined the fact that the traditional rental offer in major cities and destinations decreased by an average of around 12 percent in a year, and much more in cities," the hotel management said in a statement, escalating the situation with the enactment of the law. He warned it could worsen.
"This will not be resolved until landlords have complete legal certainty about renting their homes. Housing should not be left only to landlords", states J.Orge Marichal, President of the Hoteliers Associationhe even goes so far as to point out that "non-payment of tenants could be resolved more quickly in the course of Government guarantees and ordinary justice" to effect evictions.
Cehat demands that the Government take advantage of the new law to introduce rules at the national level that will ensure good coexistence between residents and tourists in holiday homes and temporary accommodation. "A set of rules should be established so that the use of buildings does not interfere with each other, they have separate entrances, the use of detached houses is prohibited, encouraging coexistence in residential buildings, and the use of only buildings in such accommodation has been completed", draws attention to the president of the employers' association.
Hoteliers demand "facilitation criteria" in the Housing Law. Compliance and management with autonomous and local regulations of the VUT [viviendas de uso turístico]subject to full price liberalization", warned that future regulation could aggravate the "regulatory asymmetry" between regulated accommodation and tourist apartments, due to the absence of tourist rental regulation or its general incompatibility in many areas.
Complaints from tourism giants
Exceltur, a lobby that brings together the thirty largest companies in the tourism industry (among these Meliá, NH, Riu, Iberostar or Palladium), has been pressuring the Government for months to activate real regulation against the proliferation of illegal tourist apartments offer. In successive contacts with the executive, they demand that it utilize the Housing Code as a new legal framework to enforce the de facto non-compliance with autonomous communities and municipal building regulations and thus put an end to the new law. Preventing the explosion and proliferation of illegal supply in residential buildings for tourist use.
Exceltur warned this week that the future text of the law, agreed by the Government with parliamentary partners, could mean the massive conversion of apartments currently rented into the tourism business, due to the cap on traditional rental price increases required by home regulations. Areas considered stressful, such as city centers where a good portion of tourist apartments are offered on online platforms such as AirbnbVrbo or Booking.com.
Exceltur had asked the Executive to use the Housing Act (or approve one or more ad hoc decrees) to establish a specific legal regime for tourist residences and contracts, impose and impose obligations for online platforms to prevent them from selling illegal accommodation. more power to the owners communities to put an end to the phenomenon. A new state legal framework to provide judicial coverage and this will ensure effective compliance with municipal and regional regulations that are currently trying to stop the expansion of unregulated tourist apartments and are not being followed in practice.
Source: Informacion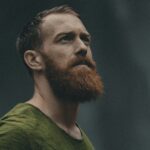 James Sean is a writer for "Social Bites". He covers a wide range of topics, bringing the latest news and developments to his readers. With a keen sense of what's important and a passion for writing, James delivers unique and insightful articles that keep his readers informed and engaged.