This electricity price Stable for tomorrow after staying on the wholesale market (pool) on May 3. 191.47 Euros per megawatt hour (euro/MWh) This is a slight decrease of 0.2% compared to the value determined for this Monday.
According to the data of the Iberian Electricity Market Operator (OMIE), tomorrow's maximum price will be recorded between 21:00 and 22:00, When it is 223.5 euro/MWh, the minimum will reach 152.89 euro/MWh between 00:00 and 1:00.
Despite this slight decrease, the price of electricity is almost three times the amount recorded a year agoWhen it was paid as 73.54 euro/MWh, although it is still 7% below the figure on February 24, when the Russian invasion of Ukraine began.
The average electricity price so far this month has reached 187.05 euro/MWh, Close to 100 Euros below the March average (283.3 Euro/MWh)At 111.4 Euro/MWh, it exceeds the value of 2021, which was crowned the most burdensome year in the historical series.
Wholesale market prices have a direct impact on the regulated rate or PVPC; Around 11 million consumers are welcomed in Spain and serve as a reference for the other 17 million who have contracted their supplies in the open market.
In this sense, Russia's occupation of Ukraine causes tension in the energy market, especially gas, due to the European Union's sanctions and the risk of slowing Russia's imports to Europe.
The government approved a national plan to respond. economic and social consequences situation in Ukraine, It includes the extension of the tax cut in taxes on the electricity bill until June 30 and the extension of the electricity social bond to reach 1.9 million households.
Also, the Council of Europe realized the difficulty Spain, Portugal to cope with high energy prices, this will allow both countries to benefit from a "special treatment" in their response, which includes setting a maximum price for gas used to generate electricity.
Like this, The European Commission initially agreed to set this limit at 40 Euro/MWh. Stabilizing around 50 euros on average over the period over the next twelve months, thereby reducing the cost of electricity for Iberian consumers, is a drop that consumers will notice from this month onwards.
As for other European countries, In the UK, an average of 168.27 pounds (about 201 euros) per megawatt hour will be paid tomorrow, In Germany it will do this at 218.16 euros; from 218.21 Euros in France; For 255.8 euros in Italy and the same price as Spain while sharing a market in Portugal.
Source: Informacion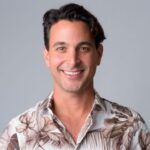 Calvin Turley is an author at "Social Bites". He is a trendsetter who writes about the latest fashion and entertainment news. With a keen eye for style and a deep understanding of the entertainment industry, Calvin provides engaging and informative articles that keep his readers up-to-date on the latest fashion trends and entertainment happenings.