Works to improve or expand facilities institutes such as Cristòfol Colom in Xixona, Pla de Barraques in El Campello or Virgen de la Salud in Elda; expansion medical consultants like that of San Fulgencio; new meeting room airport anyone all buildings Like Concepcion Aleixandre, Sant Joan campus of Miguel Hernández University.
These are just a few examples trace of public works what's left unemployed last year across the province increase in construction costs and prices were not updated in public tenders, which meant that no company wanted to bid on them.
such a situation it can get worse in the coming months after the central government's decision end to exceptional measures It was designed by Royal Decree Law 3/2022, which allows builders to request at least one. some of the cost overruns Inflation caused by the war in Ukraine and problems in the running of business as a result of bottlenecks in supply chains post-pandemic. This was warned by this Wednesday. Alicante State Public Works Federation (Fopa) joins the industry's national employers' association – the National Construction Confederation – in demanding that the Executive not only extend the measures adopted last year, but also improve them in the face of numerous problems and delays. registered in your application
As the head of fopa recalled, javier gisbertThe underlying problem stems from the price increases to which almost all employed in this type of work are exposed – because steelup to concrete or the workforce itself – and this the cost of running any business increased by 40% from 2021. However, an increase in costs not collected in public tendersoften written before price hikes or according to outdated prices.
As a result, as the year progressed, no more contracts were awarded as the numbers did not come out and no one appeared in the tenders. "The logical thing would be to update the prices. But many administrations haven't done that, and most incomprehensible, they still don't," accuses Gisbert.
It is enough to look at the data provided by employers to give an idea of ​​the seriousness of the situation. According to the information given by Fopa, 2,617 works tendered in the Community of Valencia during the past year, they were abandoned 830so practically 31.7% one third. By amount, the percentage is slightly lower, 17% – they remained undecided 175 million out of a total of 1,053 – because most projects are the smallest and these are often chosen by smaller companies with the least resources to deal with unforeseen cost overruns.
In the case of AlicanteThe list of abandoned works over the past year has arrived. 122, with the total amount 52.8 million Euro, but Gisbert points out that the reality is even worse since the businessmen's report. only includes projects that have been officially declared invalid through the Public Sector Contracting Platform by the relevant administration. This excludes some that are not yet listed as such – meaning that the responsible management has not communicated this to the platform. Two stages of post-transfer transmission of Júcar-VinalopóA total of more than 20 million euros.
by the Administration, town halls In this case, they are the ones who have accumulated the most projects, 84 in total, worth 29.4 million. followed by generalitatwith 11 abandoned artifacts worth 3.8 million; the CommitteeWith eight projects worth 1.6 million; HE Situation Add eight more with 1.3 million; the states And supra-municipal bodiesWith six contracts worth 6.2 million; And universitiesWith five works for 9.9 million.
Besides those mentioned, there are many maintenance contracts for the adaptation of different public buildings, sports facilities, plumbing works and even operating theatres. Some projects that had to go out to tender again with a delay due to the lack of candidates. Therefore, among other things, Fopa, european funds Therefore, it remains unspent.
remove capital letters
The head of Fopa insists that the only way to put an end to this "plague" is to extend the ordinance of measures to compensate for the cost overruns and at the same time cure it. Specifically, it refers to the requirement that the budget stipulated by the said Decree Law must be increased by at least 5% in order to benefit from the price revision, while in the opinion of businessmen this is particularly harmful for SMEs. On the other hand, up to 20%, which is the maximum limit for the review in question.
Source: Informacion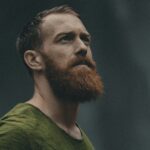 James Sean is a writer for "Social Bites". He covers a wide range of topics, bringing the latest news and developments to his readers. With a keen sense of what's important and a passion for writing, James delivers unique and insightful articles that keep his readers informed and engaged.