Luis Horcajuelo, CEO of New York firm Visemar, became president of the autonomous association of marble employers during a particularly difficult time for the industry due to the crises it has faced repeatedly in recent years. He believes the time has come for management to support this activity more decisively and to devise strategies that will return companies to the path of profitability.
Marble is one of the more vulnerable industries in the province of Alicante, and is almost the only industry that has yet to recover its pre-coronavirus pandemic production and export levels. Given this panorama, what prompted you to take the reins of the employers' union?
Exactly this. In situations like these, I believe you need to step in and help improve things. In my case, I was on Mármol de Alicante's board of directors for ten years, with previous president David Beltrá, who I think has developed an excellent job in the last four. All in all, I think it's time to make the leap and help the industry see the future more optimistically.
How did you come to the current situation?
Marble has experienced six crises in a row in the last fifteen years and this has led to a very complex situation. We started with the construction crisis that disrupted the activities of our clients in 2008 and continued in 2014 with complications in important markets such as Brazil and Russia. But things didn't end there, because only three years later we saw that, in practice, our main buyer, China, turned its back on us and started importing marble from other countries such as Iran, Turkey or Greece, and it had a terrible effect. on businesses. As if that wasn't enough, we also had to fight back then with new ceramic products that imitated marble, a fashion that had and continues to dominate our ivory and brown varieties in favor of whites, grays and blacks. The latest has been the covid epidemic, with transportation problems and rising prices, especially energy, and now the war in Ukraine, which has made things even more complicated.
So how did the industry turn out bad after all this?
Well deadly. We don't have specific data because that will require a detailed study, but overall it can be said that activity has dropped by about 50% since 2008, because there are many companies that can't. resist all these ongoing setbacks. In addition, the cost crisis caused by the pandemic and the ensuing war made companies almost unprofitable because they could not reflect these increases in their prices.
What are companies doing to face this situation?
As I said, there was a weight loss process that pushed many companies to downsize, so much so that some of the big ones, medium-sized ones got smaller. Commercial companies were also established. Another area of ​​study is the purchase of materials that are currently more fashionable, such as artificial or even marble brought from elsewhere to respond to our customers' preferences. Also, logically, business activities are intensified to try to get orders from all over the world.
Are the marbles mined in the province definitely out of fashion?
Our colors are certainly not outdated, but they are subject to temporary trends that, in our case, last much longer than we would like.
What are the main challenges you identified for your term?
The main thing is to look for formulas that will bring profitability to the industry, because at the moment there are almost none. For this, you have to work in the value chain. In recent years, companies have faced increasingly higher costs, and given the evidence that these are non-transferable, there are many who have made the decision to give up. Therefore, we will encourage the preparation of a strategic plan to rethink the sector. We would like you to tell us the lines we need to follow in order to revive the current inefficiencies and activity and, above all, to increase the profitability of the companies, which is the main goal, as I said.
Do you feel abandoned by different administrations?
We receive support from Generalitat for internationalization, especially participation in fairs that are important to us, such as Cevisama or Verona. On the other hand, while the aid from the central government to the companies that use energy intensively is one of the highest expenses for our industry, we were excluded from this aid because we consume both energy and energy too much. extraction and subsequent processing of the stone.
Will they affect this aspect?
Certainly. I believe the time has come for society to help us and give back to marble how much it has contributed to the state of Alicante in the last fifty years, because we must not forget that this is a very powerful industry. for a long time decisively contributed to the economy of these lands.
What about the Monte Coto quarries that most companies rely on?
There is another issue that we need to work on here, because it is necessary to provide companies with greater legal certainty through the general city planning plans of the municipalities in the region, as well as a special plan that focuses directly on Monte Coto to avoid abnormal situations. .
Recently, sustainability has become an important factor for different productive sectors. Also in the case of marble?
As a matter of fact, we are working on this issue as well. One of the priorities is to find a suitable place for the clay wastes generated as a result of the activity and to collect them in idle small quarries so that they can go through the restoration process. We also take measures to reduce our carbon footprint.
Does the industry have adequate representation among different organisms?
In the Community of Valencia yes, thanks to Mármol de Alicante acting as an autonomous employer. The problem is that we do not have a similar association representing the entire stone industry at the national level. We will also conduct the negotiations here, because we need a strong presence that acts as interlocutor with different ministries and can, for example, attract assistance from institutions such as ICEX, among others. In addition, there is a situation where a preliminary mining code is currently being processed and we need to be very prepared to defend our interests and make contributions as we see fit.
Mármol de Alicante is part of the Valencian Community Business Confederation (CEV), which has recently experienced a series of tensions with the Alicante State Labor Union (Uepal). Do you think relationships should be redirected?
I'm not very up-to-date on what's going on, but what's clear to me as a philosophy is that unity is strength and it's much better to work together than to go separately to achieve common goals. .
So, what do you think about the recent criticisms of United We Can's central and regional governments against businessmen?
Parties with class struggle ideology see businessmen as the bad guys, which seems to me very childish intellectually, especially if the system is what it is and everyone is a part of it for over two centuries. On the other hand, I cannot understand the criticism leveled against Juan Roig for what this businessman has done for the economic and social health of Spain.
Source: Informacion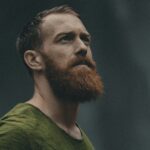 James Sean is a writer for "Social Bites". He covers a wide range of topics, bringing the latest news and developments to his readers. With a keen sense of what's important and a passion for writing, James delivers unique and insightful articles that keep his readers informed and engaged.