Russian scientists have developed cationic and anionic polymer complexes that allow the formation of a protective polymer-earth shell for landfills. This was told socialbites.ca by the head of the Department of Polymers and Crystals Physics at Moscow State University. Lomonosov, Academician of the Russian Academy of Sciences Alexei Khokhlov.
"When a landfill's life cycle ends, it is covered with soil. To prevent this soil from being eroded by the wind, polyelectrolyte complexes can be added to hold it. On the one hand, polymers stabilize the soil, on the other hand they do not interfere with the germination of plants, and they also retain the moisture they need in the soil," explained Khokhlov.
The development was carried out as part of a large-scale project headed by Khokhlov to provide waste-free production of polymers and polymeric materials with a programmable service life. According to the scientist, the issue of continuing the project is now being decided.
"If it continues, we hope to make further progress in directions that have already begun. And where it is already possible to achieve tangible results – bringing the subject to prototype production and the conclusion of contracts with industrial enterprises. Most of the results achieved can be implemented and implemented," he said.
Read more about why artificial polymers are so common, why they are dangerous for the environment, how you can reduce the accumulation of plastic in nature, and what Russian scientists have come up with. report "socialbites.ca".

Source: Gazeta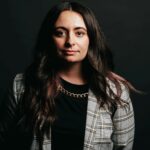 Barbara Dickson is a seasoned writer for "Social Bites". She keeps readers informed on the latest news and trends, providing in-depth coverage and analysis on a variety of topics.