Scientists at the University of Cambridge found that women are easier to carry and hold children than men. Study published magazine Evolutionary Human Sciences.
The study consisted of nine women and six men who were asked to walk 1 km on a forest road under different load conditions: the first time without a load, and the second time using a baby sling from the side, front and back.
The scientists also collected data on the child's weight, height, the height and weight of the parents, and their strength. The average weight of the babies was about 11 kg. The fathers were 19 kg heavier than the mothers on average.
Researchers have found that carrying a child on their back is the most energy efficient method, with little or no loss in walking speed. If the child was carried on the side, it was convenient to carry only small and medium-sized children in the front, as the weight of the child increased, the discomfort increased. At the same time, adults in both cases walked slower and were more tired. Another finding was that in all settings, women were better at carrying babies.

Source: Gazeta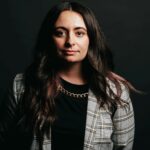 Barbara Dickson is a seasoned writer for "Social Bites". She keeps readers informed on the latest news and trends, providing in-depth coverage and analysis on a variety of topics.