Natural Area of ​​Odiel marshes and Biosphere Reserve, some The most important tidal marshes of the Iberian Peninsulatherefore a a very important place for migratory birds from the Western Palearctic. However, like other wetlands in the Mediterranean basin, ecosystems most threatened by human activities and climate changeTogether reported loss of biodiversity.
contribute to the protection SEO/BirdLife launches project 'Conserving biodiversity in Odiel Biosphere Reserve'Selected from hundreds of projects submitted worldwide funded by the non-profit charity 'European Outdoor Conservation Association' (EOCA).
According to this Carlos Molina, SEO/BirdLife technician, this project addresses the "development of a wide range of wildlife conservation and ecosystem restoration activities with the participation of local people".
To do this a volunteer network It is mainly aimed at people residing in municipalities integrated into the Biosphere Reserve (Huelva, Gibraleón, Punta Umbría and Aljaraque) and permanent cooperation will be sought with local associations and the University of Huelva.
"Thanks to the support of the European Outdoor Conservation Association (EOCA), we have three years ahead of us. Working to preserve this unique landscape in Europe with the help of dozens of volunteers," stresses Molina.
It is planned to be developed over the next three years – the duration of the project. environmental education activities, improvement of ecosystems, protection and monitoring of birds.
An extremely important wetland
"SEO/BirdLife has been collaborating with the Odiel Marshes Nature Park management for decades, and this project provides continuity to the collaborative work over these years," he says. Carlos Davila, SEO/BirdLife Office coordinator in Doñana.
"Odiel marshes one of the most important wetlands for biodiversity in southern Europe, especially for waterfowl. Community involvement through the development of active conservation activities is essential for their conservation, recognition and appreciation," concludes Davila.
They are located in the south of Huelva province, at the confluence of the Tinto and Odiel rivers. The meeting of fresh and salt waters, tidal marsh complex.
the system works like this estuary Where The channels of both rivers accumulate large amounts of nutrient-laden sediment as they flow out.. They are the main food source for birds living in this natural area.
In turn, this continuous contribution of sediments and the force of the tides creates islands separated by large branches of water, such as Isla de Enmedio, Isla de Saltés, and Isla de Bacuta, located south of the enclave.
Salty environment determines dominance of plant species resistant to high salt concentrationsare known as halophytic plants. An example of these is the salicornia or espartina, an authentic constructor of the ecology and landscape of large marshlands.
various landscapes
Part of the ecological richness of this natural area, various landscapes this creates it by crossing from tidal marshes to lagoons such as Batán and Taraje, off the coast of Espigón or through the forests of El Almendral, El Acebuchal and La Cascajera.
One of the main residential areas, middle island declaration Nature Reserve, home to one of Europe's largest spoonbill breeding coloniesAn endangered species that builds its nests with mud and various plant elements to form small platforms found in these marshy environments under the protection of almajos and espartinas.
Additionally, a walk in this scenic area allows you to observe grebes, cormorants, flamingos, various species of gulls, and wading birds such as redfish, snipe, and stilt, as described by the Andalusian Government on its website dedicated to Odiel marshes.
This salt production It is one of the most interesting uses of the natural resources in the region. The Bacuta salt flats are an example of traditional uses, while the Aragonesas have an industrial cut.
Pine nut harvesting, beekeeping, animal husbandry, fishing and shellfish are all part of the traditional activities of humankind in this natural area.
Source: Informacion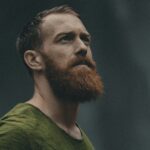 James Sean is a writer for "Social Bites". He covers a wide range of topics, bringing the latest news and developments to his readers. With a keen sense of what's important and a passion for writing, James delivers unique and insightful articles that keep his readers informed and engaged.