On November 15, two Polish citizens were killed when a missile exploded in Przewodów, a town near Poland's border with Ukraine. Kremlin's propaganda and disinformation ecosystem He set to work to seize the opportunity. Poland began distributing screenshots of a fake Facebook profile posing as the mayor of the Lublin city hall, claiming that the missile explosion was a provocation from Ukraine. A few weeks ago, the Russian machine followed the same strategy, blaming the UK and the US behind the Nord Stream gas pipeline explosions on September 26, citing fake correspondence between the former British Prime Minister. elizabeth cage and US Secretary of State Antony Blinken.
These are two of the examples collected in the first pilot report on the following threats: manipulation and intervention Foreign information (FIMI) published this Tuesday by foreign action service The EU will expose the Kremlin's tricks to confuse public opinion and create distrust around the war in Ukraine. "The point is that no one believes anything. they want erode trust in the media and institutions. We must take this very seriously. It's not just something that affects experts, citizens need to be aware of it," said Josep Borrell, the EU's high representative for foreign policy, warning of Vladimir Putin's strategy on Tuesday.
Goebbels strategy
The head of European diplomacy warned that the problem is Russia's use of intervention and manipulation as a crucial war tool. "This war is not only waged on the battlefield by soldiers, but also in the field of knowledge, trying to win the hearts and minds of the people," the Spanish socialist warned of a strategy invented and used. Nazi joseph goebbels In World War II, however, its effects multiplied. "The new is density, will and means. Goebels had no internet or social networks, but today people pretending to be Goebbels, lie a thousand timesIt has a strong capacity to replicate and reach anyone, anywhere," he added.
Since the foreign operations service launched the East StratComm working group in 2015, following mandate from EU governments, this team of experts tasked with tracing Russian propaganda has, More than 15,000 attempts at manipulation and misinformation. Some of these examples are part of the analysis released this Thursday on "Manipulation and interference with foreign information (FIMI)", which describes a mostly non-illegal pattern of behavior that threatens or has the potential to adversely affect values, procedures. political processes and hundreds of events that took place in the last months of 2002.
According to the results of the analysis, it was aimed for Russia to continue to focus on the war events in Ukraine and to support the invasion in 60 out of 100 incidents. The analysis also reveals that manipulation attempts are increasingly using manipulated images and videos, and diplomatic channels and social media accounts like Telegram are integrated into the ecosystem as active players. "Russia's diplomatic channels are regularly used as facilitators of FIMI operations," says the report, on a way of working that China also mainly uses to attack the United States.
identity fraud
According to European experts, the techniques identity fraud Russian actors have become more sophisticated as they impersonate both international organizations and individuals to attack Ukraine, or imitate the style of media and television to convey their false messages. So far the EU has already banned content dissemination It has reached nine Russian communications platforms, including Sputnik, and it thinks there is more room to continue moving forward in this area. Also, this venture has no language barrier. "Things don't happen in just one language. Contents are translated and expanded into multiple languages" draws attention to the report, which identified incidents in which nearly 30 languages ​​were used, 16 of which were from the EU.
The purpose of all these activities, for which the Kremlin has allocated a budget of millions of dollars, "distract and distort" reality. "Russia (42%) and China (56%) mostly want to divert attention to a different actor or narrative or to divert the blame ("distraction"). Russia tries to change ("distort") the frame and narrative relatively more often (35%) ) from China (18%)" points to analysis that also confirms a certain, albeit limited, collusion between both actors. For example, official Russian actors were involved in 88 of the cases studied, while Chinese actors were only jointly involved in 5 of them. though he will be on the 17th.
The Kremlin allocates this strategy multimillion figures. Last year alone, it allocated $1.3 billion to the communications media and disinformation ecosystem, compared to the EU's 11 million to combat manipulation and disinformation. "Russia as an industry has invested much more in manipulation than we do in fighting disinformation. They are experts in this and they systematically and industrially use thousands of people as weapons," he criticizes, reminding that this is a threat to all liberal democracies because "if information is manipulated, people do not understand what is happening. Knowledge is the oil that makes democracy work. Announcing the establishment of a center for information analysis and exchange of information on foreign intervention, Borrell insisted that this sage is blood."
Source: Informacion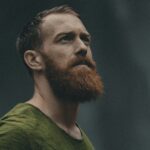 James Sean is a writer for "Social Bites". He covers a wide range of topics, bringing the latest news and developments to his readers. With a keen sense of what's important and a passion for writing, James delivers unique and insightful articles that keep his readers informed and engaged.