chemical multinational kostro launched this mondayto the new chlorine production facility in Tarragona is the first floor. chlorine production world based on ODC technology (depolarized oxygen cathode), more energy efficient. After an investment of 200 million euros, the infrastructure opens up new possibilities for international expansion in the field of chemistry and means the creation of around fifty jobs. It will also reduce energy production costs by up to 25% during periods of high inflation.
The new facility guarantees efficient supplymore sustainable, independent and permanent chlorine and caustic soda For MDI production in Tarragona. HE diphenylmethane disocyanate (MDI) is used in the production of polyurethane. These polyurethanes form the basis for the production of multi-purpose plastics and foams, especially for the insulation of cooling devices and buildings.
For Markus SteilemanCovestro CEO factory creates new prospects for the company as it seeks industrial solutions around circular economy and resource reduction. Infrastructure should have a positive impact on the accounts by improving industrial efficiency and production capacity.
Andrea FirenzeThe managing director of Covestro in Spain believes that putting the plant into operation will "significantly strengthen" Covestro's MDI production in Tarragona and its position as a benchmark for chemicals in southern Europe.
The new chlorine plant is the world's first on an industrial scale using innovative depolarized oxygen cathode (ODC) technology. This technology was developed by Covestro in collaboration with the German company thyssenkruppnucera. Compared to the traditional chlor-alkali electrolysis that dominates today, this new process requires a lower voltage, which means energy savings of up to 25%.
The new Tarragona facility can avoid up to 22,000 metric tons of CO2 emissions per year compared to current methods, with the company's goal of making its emissions neutral by 2035.
In 2019, the global MDI market had a volume of approximately 7,500 kilotonnes and is expected to continue to grow over the long term. Both chlorine and caustic soda are two key essential chemicals for the chemical industry and form an important raw material for many other strategic industries.
Source: Informacion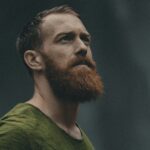 James Sean is a writer for "Social Bites". He covers a wide range of topics, bringing the latest news and developments to his readers. With a keen sense of what's important and a passion for writing, James delivers unique and insightful articles that keep his readers informed and engaged.