On February 3, at least 13 people died due to severe wildfires in central and southern Chile. This was reported by the natural disaster response service, reports TASS.
It was reported that 11 people died in the commune of Santa Juana. In addition, as a result of the crash of the helicopter participating in the firefighting efforts, the Bolivian pilot and the Chilean mechanic lost their lives.
According to Chilean authorities, 204 fires were recorded, 56 of which were brought under control. The fire destroyed nearly 100 homes.
Due to a huge fire in the city of Viña del Mar in Chile at the end of December burned More than 500 houses, including several residential high-rise buildings. It was reported that 11 firefighters, 10 helicopters and 2 planes participated in the efforts to extinguish the fire.
In October 2022, Chilean Easter Island officials reported that a forest fire had broken out on the island. burned Some of the monumental stone carvings known as moai.

Source: Gazeta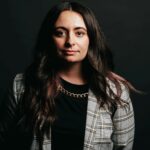 Barbara Dickson is a seasoned writer for "Social Bites". She keeps readers informed on the latest news and trends, providing in-depth coverage and analysis on a variety of topics.