New investment habits are slowly making their way. Interest in digital assets and new ways to learn about financial products Conducted by IESE and Bestinver IV. These are the main innovations in the Savings and Investment Observatory in Spain. "Despite their high popularity, the future of these investments is still uncertain. More than half of those surveyed for the preparation of this report state that they may be a financial bubble. Also, NFTs only make up 1% of portfolios," he explained. José Luis Suarez, director of the IESE Campus in Madrid, during the presentation of the document this Wednesday. CNMV chief Rodrigo Buenaventura once again warned against investing in 'crypto' assets. "We don't see any value in 'utility tokens', 'stablecoins' and NFTs, but others, such as those that copy crypto stocks or crypto bonds, could be a step towards digitizing markets," Buenaventura said. , which has the effect that these are unregulated and high-risk products.
Buenaventura explained that there are six different types of cryptoassets: those that provide priority access to products ("utility tokens"), NFTs, those seeking to multiply a basket of digital assets ("stablecoins"), payment instruments, those that represent participation in a project and do not pay shareholders, and those that copy financial instruments such as crypto stocks or crypto bonds.
In the last four years, Number of warnings from CNMV on financial bans in Spain has increased to eight and practically all companies included in this blacklist have a common connection: they are committed to cryptocurrencies. While the number of CNMV warnings was 63 in 2018 in line with previous years, this number exceeds 300 in the following years. From the editor they state: Financial stalls now offer cryptocurrency "because it's so trendy".
In the absence of regulation to protect investors or even overseen by monetary authorities such as the Bank of Spain, Cryptocurrency platforms proliferate on social media. The latest cases from FTX or Binance do not seem to stop this trend.
The European MiCA regulation, which is expected to enter into force at the end of 2024, will be the first attempt to regulate this sector and will set the market standards, but Buenaventura, it is not a "fixing ointment" and does not eliminate all risks. "MICA is a miniature version of MiFID: it covers all topics, but in any case regulates it one, two or three steps below the requirement level for regulated financial assets," he explained.
Also, it's not "instant" as it will take some time for auditors to start issuing licenses. The CNMV chairman also reminded that while they are regulated assets, there are no investor guarantee funds.
Increase in debt repayments
Margarita Delgado, Vice-President of the Bank of Spain, also took part in the forum organized by Bestinver and offered an overview of how investment and household savings have behaved since 2020. effect of inflation Given the decline in the real value of its deposits and cash, it increased the debt depreciation of households in 2022.
Delgado stated that this effect of increased repayments may be a result of the increase in interest rates undertaken by the European Central Bank (ECB). In other words, the increase in variable rate mortgage rates has increased the mortgage payments that families have to face.
In the last three years, the level of family accumulation has been affected by the pandemic and its consequences. "In 2020, Spanish families' savings rate was close to 18% of their gross disposable income. This level is well above what has been observed on average over the past five years."Delgado explained.
Related news
Thus, while most of the savings were allocated to liquid assets in 2020, investment in housing started to move in 2021 and investment in financial assets increased. In 2022, in the absence of complete data, the purchase of financial assets fell in the context of easing savings.
"We have to be in anticipation of how it will turn out. Interest rate increases can affect investment decisions in terms of both the type of financial product and housing investment."Insisting on continuing to deepen citizens' financial education for better financial planning, more informed borrowing and more responsible investment," warned Delgado.
Source: Informacion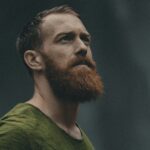 James Sean is a writer for "Social Bites". He covers a wide range of topics, bringing the latest news and developments to his readers. With a keen sense of what's important and a passion for writing, James delivers unique and insightful articles that keep his readers informed and engaged.