air traffic manager in spain, aenait only registered four flight cancellations by 17:00. strike living france against the pension reform project this Tuesday.
According to Aena sources, this Monday companies canceled four flights in advance (two outbound and two back) would connect Santander and Barcelona to the French cities on Tuesday, a minor event considering there are 156 air connections planned between Spain and the French country for today.
The strikes of French air traffic controllers resulted in the suspension of 20% of flights to and from Paris Orly airport.
In the case of Air France, this would mean the suspension of 10% of its daily flights, even though it has chosen to protect all long-haul (intercontinental) flights and none of its routes to Spain are affected.
On international rail lines, almost normal traffic is expected with Eurostars to London and via Thalys to Belgium, the Netherlands and Germany; however, trains on the Paris-Barcelona corridor (provided only by the French public SNCF after breaking its alliance with Renfe last December to operate this route) have been cancelled.
This strike follows the January 19 protest, which was attended by more than 2 million protesters across France. According to unions (1.1 million, according to the Government), after the Government introduced a reform that, among other measures, plans to delay the minimum retirement age from 62 to 64.
Source: Informacion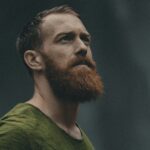 James Sean is a writer for "Social Bites". He covers a wide range of topics, bringing the latest news and developments to his readers. With a keen sense of what's important and a passion for writing, James delivers unique and insightful articles that keep his readers informed and engaged.