In Russia, a new method for the synthesis of five-component carbide with increased efficiency was invented. This was reported by the press service of Skoltech, where the development was created.
High entropy carbides (HEC) are multicomponent single-phase solid solution compounds of five or more transition metal carbides and their crystal lattice is similar to that of table salt. They attract the attention of researchers because of their high melting points and low thermal conductivity, as well as their hardness and crack resistance.
Skoltech scientists and colleagues from other universities have determined the temperature conditions of electric arc synthesis for the formation of both single-phase and multi-phase samples (WEC). Single-phase solutions are those in which all metal atoms are evenly distributed throughout the crystal volume. Calculations using machine learning method and numerical simulation showed that the use of a low synthesis temperature will lead to the formation of multicomponent HEC samples in which two or more different phases of multicomponent carbides coexist, while at temperatures above 1,500 °C it is single-phase. A HEC instance will be created. .
The canonical Monte Carlo method allowed us to predict the thermodynamically stable crystal structure of HEC at different synthesis temperatures, and as a result, the single-phase transition temperature of a polyphase HEC was determined. Our simulation data were used to conduct experiments at temperatures below and above the transition temperature. The results of the experiment confirmed our simulation data. Thus, we were able to apply a single research chain from a computer model to a real sample," says Vadim Sotskov, the group's PhD student on the application of artificial intelligence for materials science at Skoltech.
Switching to HEC synthesis using electric arc synthesis will make it possible to consume less energy than reactive spark plasma sintering. Such materials are essential for the chemical industry to create heat-resistant ceramics and efficient catalysts.
ancient biologists to solve The relationship between birch growing area and its allergenicity.

Source: Gazeta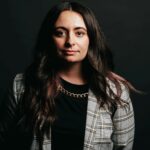 Barbara Dickson is a seasoned writer for "Social Bites". She keeps readers informed on the latest news and trends, providing in-depth coverage and analysis on a variety of topics.