Almost every second Russian was able to relax on the New Year holidays. Feeling good often helps with an established sleep schedule and taking vitamins. SBER EAPTEKA and the hh.ru online recruitment platform conducted a study and found out which occupations experience chronic fatigue most often and what they do to recover.
socialbites.ca got acquainted with the results of the survey.
Almost every second (43%) Russian citizens managed to gain strength during the New Year holidays. However, almost a third (29%) do not get the energy needed to work efficiently, and almost the same number of respondents (28%) are confident that they will need more time to prepare for work next year.
The majority of Russians (71%) believe they have been more tired lately. Almost a third (31%) of them admitted to having chronic fatigue. 14% of the participants state that fatigue is felt much more towards the end of the year. With 12% of Russians this happens at least every six months and 8% every weekend.
The remaining 6% experience fatigue until the end of the month.
The most common cause of poor performance was ordinary fatigue (41%), which accumulated over the year. In addition, a sedentary lifestyle (36%), personal family conditions (26%), toxic behavior from superiors (26%), a long absence from vacation (25%), and the presence of overload (17%) prevented restarting.
The majority of participants (33%) take vitamins to feel better. According to SBER EAPTEKA, group D vitamins were the most popular vitamins of the year. From December 2021 to December 2022, sales of this vitamin in various forms increased by 13%. One-third (28%) of respondents go for a walk every day, 18% regularly meet with friends, 15% find new hobbies or leave the city for the weekend, 11% take a vacation or leave, and 8% go to a psychologist. I signed up.
Most often, marketing, advertising and PR professionals are faced with chronic fatigue (40%). Administrative personnel (36%) take the second place. The third place is shared by those working in the fields of science and education (35%) and information technologies (35%). Those least likely to experience symptoms of chronic fatigue are specialists in the transport and logistics industry and the construction and real estate industries (15% each).
The most common symptom of fatigue is feeling unwell (48%). In addition, Russians experience sleep problems (45%) and low productivity (35%). As a rule, Russians try to improve their sleep patterns in order to improve their condition. Corvalol (6% of all sales in the category), Validol (3.5%) and Magne B6 (2.6%) are consistently among the sales leaders in the fall and winter of 2022. Most sleeping pills are in demand in metropolitan areas. So, according to SBER EAPTEKA, Moscow and the Moscow region accounted for 41% of all sales in the category, and St. Petersburg – accounted for 8%. In addition, drugs that normalize sleep are often purchased by residents of Kazan, Nizhny Novgorod and Samara.
Previously reportedThat the demand for meetings with traumatologists in the winter among Russians increases.

Source: Gazeta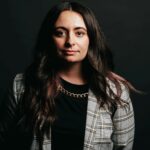 Barbara Dickson is a seasoned writer for "Social Bites". She keeps readers informed on the latest news and trends, providing in-depth coverage and analysis on a variety of topics.