Scientists from the University of Tsukuba have found that group exercise benefits older people more than exercise alone. The research was published in the journal Gerontology and Geriatrics Archives.
Exercise is not only good for muscles, but also for brain function, including for older people. In addition, cognitive decline can be slowed down with regular communication. And group training is a way to combine communication and sport.
The study's authors collected data on 4358 elderly people (mean age 76.9 ± 5.6 years) living approximately 100 kilometers from Tokyo. People's cognitive functions were monitored for four years.
Researchers found that participants who exercised alone reduced their risk of developing cognitive impairment by 15.1%. But those who received training in the group further reduced their risk of impairment by 29.2%. Both went to exercise twice a week or more often.
In the future, scientists plan to investigate other factors, including the intensity and type of exercise.

Source: Gazeta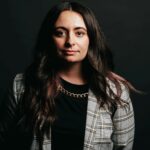 Barbara Dickson is a seasoned writer for "Social Bites". She keeps readers informed on the latest news and trends, providing in-depth coverage and analysis on a variety of topics.