An invention that originated in Mexico could help alleviate drought problems for many Spanish cropsThose facing increasing water scarcity due to global warming. This situation forces farmers to encourage creativity and seek solutions to problems. water the same area with less water. Solid Rain is the name of the product that appears and acts to achieve this goal. as if it were powdered water.
Just ten grams of this polymer can absorb up to one liter of water.. Mexican engineer Sergio Jesus Rico Velasco of the National Polytechnic Institute has found a way to trap rainwater by making it solid.
solid rain It is a soluble, insoluble, non-toxic, potassium-based granular powder that expands on contact with water and can absorb up to 400 times its weight in water for weeks.depending on the type of soil, water quality, climate, plant, etc. Depending. It is placed at the root and keeps it moist without the need for irrigation or rain.
This material can be used for all kinds of plants, crops, trees, gardens, flower pots, hydroponics, etc. can be used for "Vegetables will absorb moisture according to their needs, ensure stable and healthy growth, reduce irrigation frequencies, and utilize and optimize rainwater," says Rico Velasco.
Solid Rain helps crops grow in extreme climates, conserving water for up to eight years. In this way, according to this company's website, water use in agriculture can be reduced by 90%.
Lluviasolida avoids a huge economic expense of water for those who have to buy this natural resource.
How does it work?
How does Solid Rain work? This polymer manages to encapsulate rainwater. Biodegradable potassium acrylate polymer is a polymer that is hydrated by rainwater and marketed in powder form. It turns into a gel that can hold water for 40 days.
This definitely helps the plants because they can be hydrated without having to wait for rain or watering, improving their growth and ensuring their survival in adverse conditions.
The way to use this product is very simple:
It is buried in the soil at the height of the root. and when it rains, it absorbs the water and turns it into a solid.

While the plant consumes according to its needs, the water remains in this state.

When the moisture in the polymer is gone, it returns to its primary state and waits for the rain to rewind the water.

Powder can sustain this procedure for a period of 8 to 10 years.
According to Sergio Rico, Only 25 kg of product is required per hectare of planting, saving 80% of production costs. It also reduces hydraulic infrastructure costs as in most cases we will not need other irrigation systems.
Its use applies not only to traditional crops, but also to all kinds of gardening: green roofs, vertical gardens, flower pots and even lawn.
All information about Solid Rain is on the web https://lluviasolida.com.mx/
……..
Contact details of the environment department: [email protected]
Source: Informacion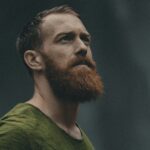 James Sean is a writer for "Social Bites". He covers a wide range of topics, bringing the latest news and developments to his readers. With a keen sense of what's important and a passion for writing, James delivers unique and insightful articles that keep his readers informed and engaged.