A hotel manager helped a seventh-grader who had left his home in Buryatia more than a week ago, to find him in Chelyabinsk. According to the Telegram channel Babr Mash, the girl tried to find a job in a hotel, but the employee looked too young. The woman called the police.
It was also learned how a 13-year-old schoolgirl arrived in Chelyabinsk from Buryatia. She was spotted by a truck driver while walking on the highway and offered to drop her off.
After being detained in a hotel, the girl introduced herself to the police under different names, gave the names of several places of residence, and also, as the Telegram channel put it, "winged the employees with a three-layer mat."
Later, the girl stated that she did not want to return to her mother. The parent scolded her for her correspondence with adult men on social networks. Now the female student will be placed in a temporary detention center and then sent home.
seventh grader gone On January 17, he left home, saying that he was going to visit his grandmother in the village of Sotnikovo, Ivolginsky District. She actually went on a date with a grown man she met online. When the police found the man, he said that they first got into a car, then dropped the girl off and allegedly went to the village of Staroe Tataurovo. In Buryatia, both volunteers and the police were looking for him.

Source: Gazeta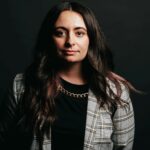 Barbara Dickson is a seasoned writer for "Social Bites". She keeps readers informed on the latest news and trends, providing in-depth coverage and analysis on a variety of topics.