This high inflation plaguing the entire continent since the outbreak of the war in Ukraine. First victims among Alicante exporters. While industries like footwear or textiles look with concern at the decline in disposable income that the rise in energy bills means for families across the continent, farmers, and organic producers in particular, are already suffering with all the harshness of the consequences.
According to the data provided, especially José Vicente Andreu, President of Asaja-AlicanteIn recent months Demand for organic oranges and lemons fell more than 25% in the main European markets, especially in Germany, which is the largest consumer of these products, certified almonds fell more than 50%. It's a drop in the last crop that also drags prices down to the point where "there's not even a price on the market right now".
So much so that many farmers in the province have to sell their organic produce for the traditional market, to prevent the fruit from being lost, even if it means taking on the losses. "Last week I had to cut 70,000 kilos of lemons" points out Andreu, who experienced the problem firsthand.
A situation that represents a setback for many farmers who find benefits in organic production. important market niche, triggered the area devoted to such crops in recent years. In particular, according to the latest report of the Community Organic Agriculture Committee, in 2021 the state 38,134 certified hectaresCompared to 11,939 existing in 2009. It is a process that takes three years and requires compliance with strict regulations.
more cost
"In general terms, production costs represent almost twice that in a traditional crop, because chemical fertilizers or other types of products cannot be used, which significantly reduces yields," says Asaja's president, noting that the need for labor is also increasing.
But so far effort compensated by higher priceor the amount that reaches harvest because consumers of organic produce are willing to bear this additional cost in exchange for maintaining environmental awareness. When did the problem come Inflation took control of many families' budgets, especially due to the increase in gas. "There are conversations Average electricity and heating bill for a German family jumped to 600 eurosand people chose to cut other spending and give up their own pleasures," notes the agriculture leader.
When it comes to lemon, Price:%s The organic produce paid to the farmer is usually between 70 and 80 cents, but without demand it is now on par with conventional lemons, around 40 cents, which does not cover the costs. Yet many farmers they choose to cut the fruit and allocate it to the traditional market, given the possibility of staying in the trees.
The situation is even worse almond, according to Andrew. "Now no one buys Organic almonds Distributors bought at exorbitant prices in August, they were not sold, and there will be no new orders unless the warehouses are empty."
Industry
The plight of the sector is also documented by the specialized sector, as in Villena. bio tradeis dedicated to the commercialization of hazelnuts and their derivatives, among which almonds play an important role. According to the company executive, Federico Samper, demand fell more than 30 percent on average in all European markets to which it devotes the vast majority of its production. And, according to Samper, the average consumption of organic products in Spain barely reaches 60 euros per person, while in Central European countries they already make up 20-30% of the distribution. " 20 years business to create a market.
In your case, also, it seems Caught between a decline in demand and deals with local producers to those who buy almonds, which he assured that they would not be able to lower the prices, at a time when costs are also increasing significantly.
In this way, both farmers and the private sector are now crossing their fingers and preparing to withstand the downpour in hopes of containing inflation and reviving demand.
a quarter of the cultivated areaa
According to the Community Organic Agriculture Committee, organic crops that exceed the targets set by Europe for 2030 already cultivate 29.3% of the province's useful agricultural area. The main production covered by this method is hazelnut (almond) with 6,909. This is followed by citrus fruits with 3,893 hectares, olive groves with approximately 3,500 hectares; and vineyard, 2323. Organic grains reached 1,496 hectares and vegetables 720 hectares.
Source: Informacion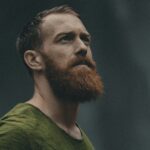 James Sean is a writer for "Social Bites". He covers a wide range of topics, bringing the latest news and developments to his readers. With a keen sense of what's important and a passion for writing, James delivers unique and insightful articles that keep his readers informed and engaged.