Scientists from Osaka University found that drinking more than one cup of coffee a day can double the risk of death from cardiovascular disease in hypertension. Research published Journal of the American Heart Association.
The study included people from 45 Japanese communities. For 19 years, they came for medical examinations and filled out questionnaires. More than 800 deaths from cardiovascular diseases were recorded during the study period.
The results showed that in people with a blood pressure of 160/100 mm Hg. And what's more, drinking two or more cups of coffee a day doubled the risk of dying from heart disease compared to those who didn't drink coffee.
Green tea is also rich in caffeine, but its consumption has not been associated with an increased risk of death from cardiovascular disease. Researchers attribute this to the anti-inflammatory and antioxidant properties of the polyphenols found in green tea.
The authors of the article emphasized that because their study was observational, it was impossible to pinpoint cause and effect. However, the results suggest that people with hypertension should avoid drinking large amounts of coffee. For those who cannot refuse coffee, the authors suggest measuring pressure after each cup to monitor the body's response.
Other previous studies have found links between coffee and a reduced risk of type 2 diabetes and some cancers, appetite control, and a reduced risk of depression.

Source: Gazeta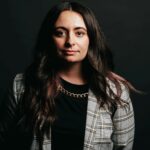 Barbara Dickson is a seasoned writer for "Social Bites". She keeps readers informed on the latest news and trends, providing in-depth coverage and analysis on a variety of topics.