After two weeks of negotiations, the Montreal Biodiversity Summit has finally reached an agreement. 196 countries coming together, Protect 30% of the planet's land and sea surface by 2030To apply further measures to stop the loss of species in all regions of the world and a new launch economic fund to conserve biodiversity. Even the most optimistic describe this agreement as 'Nature's Paris Agreement'. In other words, editing a framework that allows deployment goals, laws, policies and funding tools To stop and reverse biodiversity loss by 2030 at all levels
Signed this Monday morning, the Montreal agreement was unanimously ratified by the United Nations assembly. The Canadian pact, unlike its predecessor, create stronger government plans to transfer these great international agreements into the reality of each country. In this sense, Monteral is responsible for the protection of natural areas, fight against food waste, stop invasive species anyone reduction of harmful pesticides.These main agreements Reached at the biodiversity summit (COP15) in Montreal.
1.- Lens 30×30
Montreal's great success, the so-called 'target 30×30': an ambitious commitment to protect 30% of land and sea area Currently, only 10% of the world's marine areas and 17% of terrestrial areas are protected, according to recent analysis. In some countries, this regulation means: a radical change in protecting ecosystems. Morocco, Argentina or South Africa there is now less than 10% of its territory is protected. Spain, France or the UK are already on average close to 28%.
2.- Restore ecosystems
Montreal is not only calling for an increase in protected areas, but for more efforts to restore degraded ecosystems. In this sense, countries after signing the Canada agreement restore at least 30% of natural areas in bad situation before the end of the decade: equivalent to 6,000 million hectares of terrestrial and marine ecosystems worldwide. This point is to take measures to protect the flora and fauna of different regions, protect biodiversity and to stop species extinction.
3.- Reducing food waste
The Montreal pact includes the commitments of countries. halve food waste "Significantly reduce overconsumption and waste generation" associated with the global food industry. Currently, according to the Food and Agriculture Organization of the United Nations (FAO), approximately one-third of global food production died. This means approximately 1,300 million tons of food loss per year.
4.- Invasive species
Montreal agreed to deploy further measures to stop the spread of invasive species In the world. This includes, on the one hand, the elimination of channels through which these species are introduced into different regions. On the other hand, it calls for "reducing the entry rates of other known or potentially invasive alien species." at least 50% by 2030eradication or control of invasive alien species, especially on priority sites such as islands".
5.- Cut pesticides in half
Countries agreed to reduce Half the use of "harmful pesticides" and "very dangerous chemicals" Until now it has been used for pest control. It is also claimed Reducing so-called 'excess food' by 50% in agriculture: an environmentally harmful practice that can alter ecosystems as well as damage crops (for example, as at the Mar Menor: Murcia's coastal lagoon has experienced several "green" events in recent years, due to 'soup' and, among other things, the accumulation of nutrients in the water massive extinction of species).
6.- More green investment
Includes Canadian compact various economic agreements. On the one hand, countries are committed to significantly reducing environmentally harmful government subsidies. On the other hand, they also commit to: mobilizing 200,000 million a year Promote different measures focused on protecting biodiversity by 2030. According to the final agreement, this target is governments, companies and financial institutions.
……..
Contact details of the environment department: [email protected]
Source: Informacion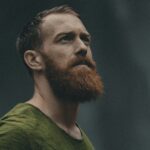 James Sean is a writer for "Social Bites". He covers a wide range of topics, bringing the latest news and developments to his readers. With a keen sense of what's important and a passion for writing, James delivers unique and insightful articles that keep his readers informed and engaged.