Alicante State Family Business Association (AEFA) and Cajamar have renewed their alliance, which is their main goal. To promote and protect the continuity of the family business in the province of Alicante. Both organizations signed a new cooperation agreement to support the development and growth of these business models, which now make up 92% of the production structure in the province of Alicante.
The signing ceremony was attended by AEFA president Maite Antón and Cajamar regional manager Manuel Nieto. About Eighth cooperation agreement signed by both sides in succession. Thanks to this agreement, a training activity for family entrepreneurs will be launched next year, which will address, among other themes, current issues focused on the competitiveness and effective management of family businesses and business assets.
The AEFA president thanked Cajamar for his support to AEFA; this support, as he puts it, "helps us continue our activities as an association and promoting the education of our partners so they are better prepared in the management of their own affairs". "Given a context marked by the economic slowdown, it is crucial that our entrepreneurs have adequate financial instruments that allow them to continue their operations and business development plans," Antón said.
Cajamar regional manager Manuel Nieto stated that AEFA and Cajamar "offer training programs to Alicante businessmen aimed at making important strategic decisions for their future." innovation, digitization and adaptation of business models"and this, along with its financial services and products, "to help them transform and strengthen their value chains and preserve the values ​​that differentiate them in the face of intergenerational change."
AEFA was founded in 1995 thanks to his initiative. A group of 32 businessmen from the state of Alicante as family. It was the first family business association created in Spain, following the example of the National Family Business Institute created two years ago. Defending the interests of family companies and ensuring their continuity are among its main objectives. Currently, the organization has more than a hundred partners.
Grupo Cajamar is the cornerstone of Spanish cooperative banking, with more than 3.7 million customers and a turnover of 97,835 million euros. Through its network of branches in Cajamar, Caixaltea, Caixapetrer and Caixacalosa, its activity in the province of Alicante aims to meet the financing, savings and investment needs of both companies, self-employed and professional groups as well as families.
christmas toast
Following the signing of the agreement, a traditional toasting ceremony was held with family businessmen of the province of Cajamar and Alicante. This latest law officially closes the scheduling of AEFA's activities in 2022, which this year includes the holding of more than 50 conferences, workshops, presentations and talks on current issues and the interest of family businesses in the province.
Source: Informacion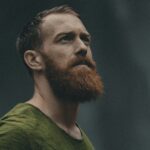 James Sean is a writer for "Social Bites". He covers a wide range of topics, bringing the latest news and developments to his readers. With a keen sense of what's important and a passion for writing, James delivers unique and insightful articles that keep his readers informed and engaged.