A few meters from the court that finally convicted them, they carried out their fierce attack. Two of the four hooded men who came in A penthouse on Antonio Sacramento street In January 2020, in Valencia, a mother and her daughter each accepted two-year sentences in which they were gagged and threatened with death to loot the house's safe. Those who have actually been convicted will not have to go to jail, delaying their sentences after they have accepted the facts and reached an agreement of eligibility. Valencia Criminal Court No. Four Execution of prison sentences, provided that they do not commit another crime within three years and do not quit drug treatment.
The defendants, both of Spanish nationality, aged between 35 and 45, They seized more than 55,000 euros in cash and jewellery. that the victims hid in the vault. Therefore, in terms of legal liability, they have to reimburse the stolen money and the value of the jewels, jointly and severally.
The attack took place 09:35 on the morning of 14 January 2020 Taking advantage of the moment the Chinese-born resident opened the door to exit the house, the two convicts and two other unidentified attackers burst into the building with their faces completely covered.
Carrying at least one knife, the robbers covered their mouths so their victims wouldn't scream or ask for help, and took him to one of the chairs in the room. they tied their hands and feet with black cable ties and gagged. In this way, they confiscated the 700 euros he was carrying in his bag, his residence card and house keys.
The girl upstairs, alarmed by the voices, went downstairs and encountered four hooded men. Just as they had done to her mother, they tied her up and threatened with a knife to force her to open the safe for them.
As the young woman refused they threatened to kill his mother. They eventually managed to open the safe and confiscated 50,000 euros in cash and jewellery, as well as 5,500 euros in her daughter's purse. The four assailants fled the scene, tying both women gagged and tied with reins.
Their prison sentence is suspended, provided they continue their detox treatment.
this the Ministry of Finance initially demanded five-year prison terms for each of the two defendants for these events. However, after the agreement reached by his lawyers, Francisco Aparicio and Juan Antonio Rodriguez de DiosFinally, they are sentenced to only two years in prison for the aggravating offenses of abuse of superiority and disguise, of violent robbery with a gun in a residential house.
failure Valencia Criminal Court No. Four It also contemplates two mitigating circumstances. On the one hand, when both defendants are found to be drug addicts "Those who are addicted to drugs and act because they are addicted to them, with a clear decrease in their volitional capacity». In fact, they are currently undergoing detoxification therapy. And on the other side, alleviating unnecessary delay Noting as a proven fact that the "procedure suffered extraordinary procedural unjustified delays that were not attributable to the defendants and were disproportionate to the complexity of the case".
The lawyers of the accused demanded that the execution of the prison sentences be stopped, the prosecutor did not object. As a matter of fact, in the same case, it was decided that the sentence exceeded two years – exactly two years, one month and 16 days – in favor of extraordinary suspension and both have criminal records. Jesús MD was sentenced to three and a half years in prison in 2010 for another robbery with violence and intimidation in Zaragoza. Francisco OG was also sentenced to 18 months in prison for forced robbery in Teruel.
Source: Informacion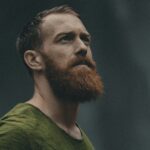 James Sean is a writer for "Social Bites". He covers a wide range of topics, bringing the latest news and developments to his readers. With a keen sense of what's important and a passion for writing, James delivers unique and insightful articles that keep his readers informed and engaged.